We are in this together. The novel coronavirus (COVID-19) has halted life for many parts of the world. Many in the U.S. have been told to stay home. Social distancing is now routine until life returns to normal. But, some things cannot be put on hold. You may be moving to a new home, and you can't reschedule that. You may wonder what to do and whether moving services are still available.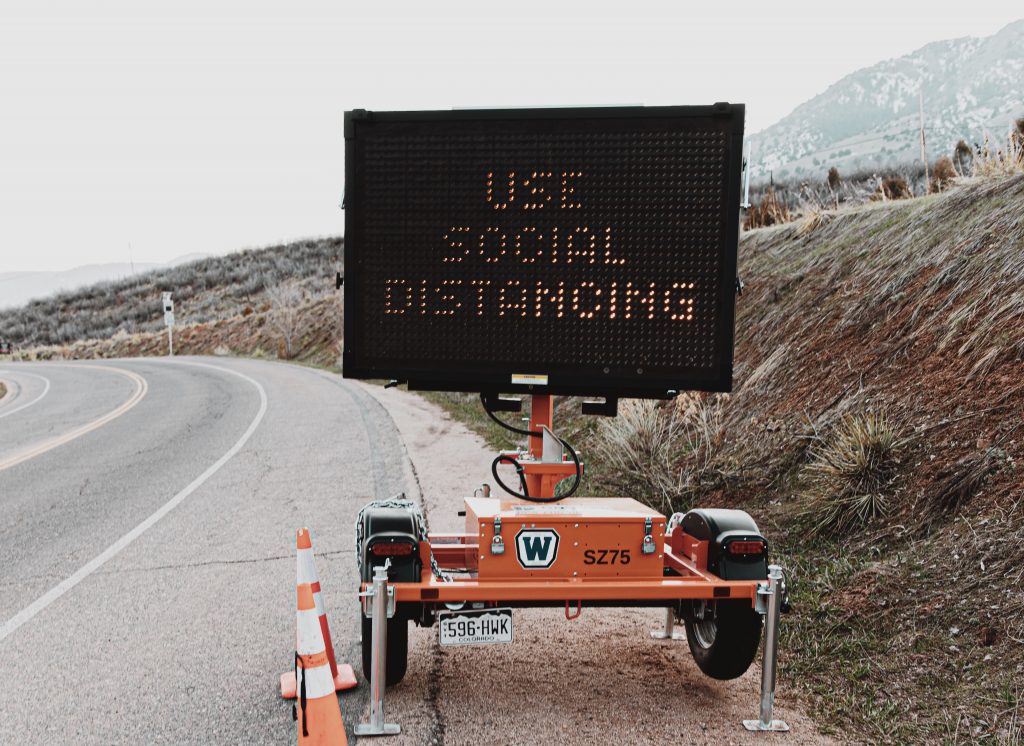 We have put together some information about relocating your home during an epidemic to help you out.
Are Moving Services Available During an Epidemic?
Right now, yes. We have not noticed major shutdowns of service provided by large moving companies. However, local franchise owners may make other decisions depending on their judgment or their state's orders.
If you have already scheduled your move, call the mover to double-check if it's still scheduled. If you haven't heard anything, you can likely assume the relocation will happen. Still, being proactive will help alleviate stress. So, go ahead and call to confirm.
If you have an upcoming move but haven't scheduled a crew and truck, they may not be available for months. At this point, stay on top of researching moving companies. Many companies may still be open during this time and willing to schedule a relocation.
The biggest changes are likely related to staying healthy during this time. Everyone will be washing their hands, using hand sanitizer, and practicing social distancing.
Important Advice for Moving During the Coronavirus Outbreak
We are all experiencing unprecedented changes in our lives. The most up-to-date advice and protocols come from the CDC. How this advice applies to relocating your home is the issue. Read on for some suggestions for a smooth move during this uncharted territory.
Contact your mover if you or someone in your family has coronavirus symptoms. You may not have the COVID-19 virus, but symptoms do crossover. Your mover may still work with you but with stricter protocols in place for protection. If you or a family member has an actual diagnosis, check with your doctor about self-quarantine, and what you can and cannot do. This will dictate what happens to the actual relocation.
If you are in a high-risk group, check with your doctor. It may be much more prudent to reschedule your move, even if you lose a deposit. Your doctor will be educated in the current CDC protocols and advice for high-risk individuals, who include individuals over 60 and those with pre-existing respiratory and cardiovascular conditions. Take care of this as quickly as possible.
Ask your service providers to bring personal protective equipment as well as their own hand sanitizer, masks, and gloves. There are many labor laws that dictate when an employer must provide this equipment to their workers. In addition, have plenty of soap and paper towels by the sinks. You may want to have extra hand sanitizer available near the entrances.
Avoid recycled or free moving boxes. Many of us want to reduce our carbon footprint. Still, this is not the time. You can use boxes that you already have and other types of containers such as trash cans, baskets, and plastic storage bins. If you need more, buy new boxes and pay for them through self-checkout.
If you need to cancel your moving services, take care of this immediately. They need to know as soon as possible. If you are not ready to cancel service but want to know the correct procedures if you need to, contact them to discuss the details.
If you are traveling during your move, book flights and hotels and ask about refundable reservations or use only companies that offer free cancellations. Ask about cancellation policies upfront so you won't be surprised if you need to cancel.
You can look for the positives in your move. Social distancing will give you a lot more free time to organize and pack your household items. If you have a stack of items to donate, contact the donation site in advance to ensure they are accepting donations during the crisis.
Stay safe and healthy during your move. If there are any new moving regulations or changes to the moving industry, check back here for information. Better yet, contact your personal, dedicated Global Van Lines Moving Concierge for the most up-to-date tips.
Similar Posts
It's a natural for summer to be the most popular season for moving. You avoid the inclement weather of winter. If you have kids, you won't disrupt the school se...
Are you moving items that have considerable value or may be easily damaged and difficult to replace? You may want to protect those items with additional insuran...