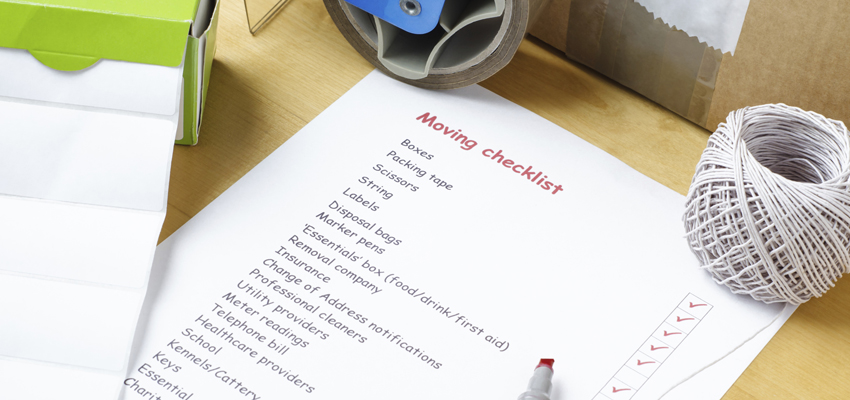 Moving into a new home involves much more than just relocating your belongings. You need to re-establish your local support system, set up new accounts and notify government agencies of your new address. Below is a hand full of often overlooked items you should consider prior to moving day.
Set up New Accounts with Utilities
Heating and air conditioning, hot water and lights should be first on your list. Set up new accounts, or transfer current utility services, several weeks prior to your move to give the service providers enough time to set up accounts and turn on utilities.
Forward Your Mail
The U.S. Post Office lets you forward mail from your previous address to your new home for up to a year. You can submit a paper form at the local post office or fill out a Change of Address form online.
Register Your Vehicle
When you move into a new neighborhood, you need to notify the DMV of your new address. That way you will stay current on registration and taxes. Doing this in advance will help you avoid additional headaches during the settling in time.
Register to Vote
You can register to vote by absentee ballot ahead of Election Day. Most states recognize the National Mail Voter Registration Form, but check with your own state to be sure. You can also check with the local election commission about polling stations and election dates.
Find New Health Care Resources
You don't want to be without a doctor if you or a family member becomes ill soon after moving in. Obtain a list of preferred providers who carry your insurance, clinics and pharmacies in your area. Then create a contact list for each family member to reference. Don't forget about Fluffy and Fido either. A local veterinarian should be on the list too.
Contact Insurance Companies
If you are moving yourself, your property could be at risk during the move. Definitely contact your insurance company about covering liabilities throughout the move as well as transferring your homeowner and auto policies to your new home.
Newspaper
If it is important to stay current, call ahead to order your newspaper subscription in your new town. Be certain they have the correct date to begin to avoid unnecessary newspapers piling up on the doorstep.
Keep a Folder of Receipts
If your relocation is job-related, you may be able to write off certain expenses you incur. Consult with a tax accountant about deductible moving expenses and be sure to keep related receipts in a safe place.
Similar Posts
Moving with young children presents challenges even during normal times. Now with social distancing guidelines during the coronavirus outbreak, packing up and m...
Making a move to a new home represents a huge transition in life. You hope that moving day is the end of that major transition; however, it can mark the beginni...