Organization and planning ahead are critical to a smooth move. But, what if you have valuable sterling silver or silver plated serve ware and utensils? These items need extra care in order to arrive in good condition at your new home. We have compiled a list of tips and moving essentials for transporting your silver items.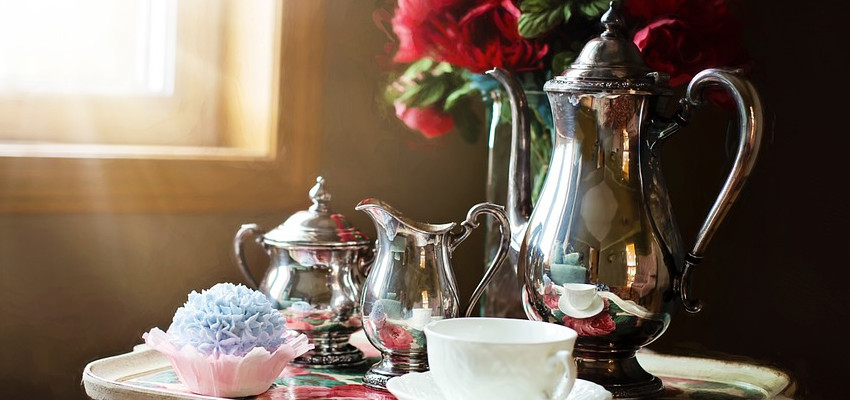 Safely Packing Sterling Silver and Precious Metals
The first step is to take a complete inventory of sterling silver items. You will need this list anyway to declare your high-value household goods for the moving company. You can obtain a "High Value Inventory Form" from your Global Van Lines Moving Concierge.
Before packing, gather the materials that you will need:
Moving boxes that can be closed completely
Paper pads
Bubble wrap
Packing paper, preferably not newsprint
Tissue paper
Packing tape to seal the packed boxes
Felt-tipped markers
Polish and clean your silver pieces as you normally do. This will help protect them during the move, or if they will be in storage. Air tarnishes silver, so all of your items should be wrapped completely in felt bags, clean packing paper or tissue.
Pack platters and plates by size with the heaviest on the bottom and build up in layers. Separate each layer with plenty of bubble wrap or crushed packing paper. Wrap bowls in the same manner, with the heaviest at the bottom and the lightest or smallest as the top layers.
Prevent Damaging Your Sterling Silver With Safe Packing
To prevent dents or scratches, your silver hollowware, such as serving dishes, tea sets, and candle sticks, should be carefully wrapped just as you would fragile china. Fill the bottom of the boxes with bubble wrap, packing peanuts or crushed, clean packing paper. Do not use newsprint, because the ink can lead to tarnishing.
Teapots, creamers, sugar bowls, and other fragile items should be wrapped in tissue paper, then bubble wrap, and then a paper pad to separate the items. Pack them upright in the box. When a box is full, seal it and label the box with the contents. Be sure to also label the box as fragile and draw an arrow indicating which side is up.
Loose flatware can be wrapped as a set, although if the set is particularly valuable, you should wrap each item separately. If the set is in a chest, you can also fill the empty space in the chest with packing tissue to keep the flatware in place during the move. Completely wrap the chest in bubble wrap to protect it.
Good packing is the foundation to a smooth move. Your Moving Concierge can offer other tips and advice to packing your fragile, valuable items and guide you through the process every step of the way.
Similar Posts
It's a natural for summer to be the most popular season for moving. You avoid the inclement weather of winter. If you have kids, you won't disrupt the school se...
Are you moving items that have considerable value or may be easily damaged and difficult to replace? You may want to protect those items with additional insuran...