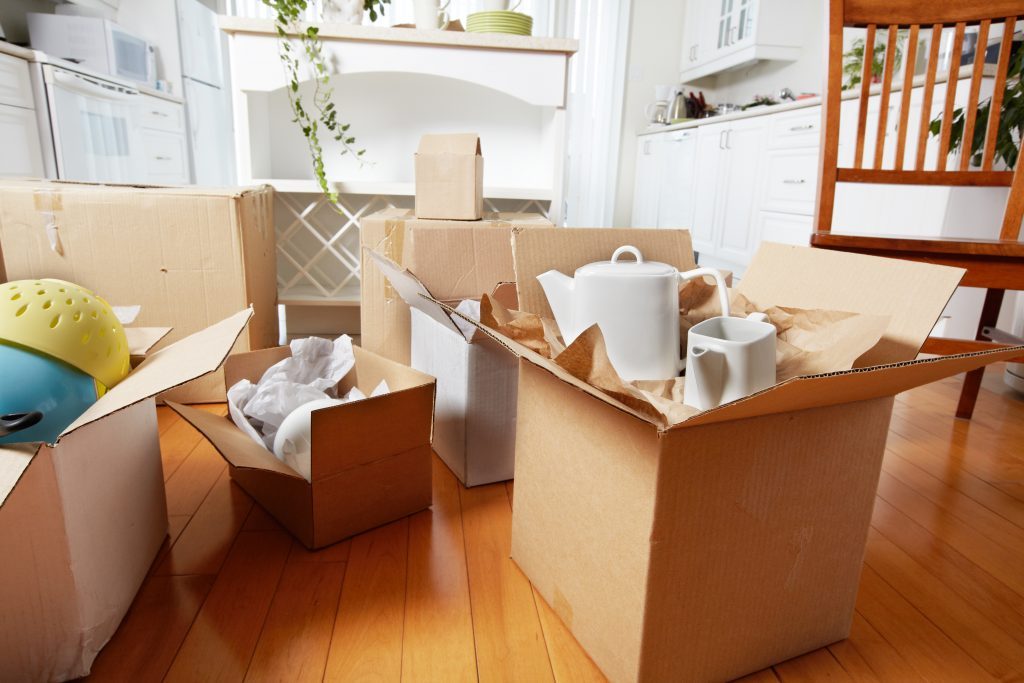 Moving to a new home, city, state, or even country is truly exciting. It can be a tad daunting, but you've decided to move yourself to save money. You've taken on the planning, scheduling, and gathering of materials. With move day approaching, it's time to tackle packing your personal belongings in the most efficient and safe manner. You want this go easily, and it can by following a few tips. Global Van Lines offers you these seven tips that will make your DIY packing proceed without a hitch.
Packing Tips for DIY Moving
These easy tips will help you your packing process:
Pack Room by Room
If you focus on one area of your home at a time and avoid mixing items from various rooms in one box, the packing process will go more quickly. Start with a room that isn't used as often, perhaps a den rather than the kitchen. This will also help with the clean-up along the way.
Have Adequate Packing Labels
Yes, marking the boxes with felt tip marker will suffice, but clearly labeled boxes are easier to identify. On the top and side of every box, label with the room and the general contents inside. If you have them, use different colored markers for different rooms for greater clarity for you and anyone helping you with the move.
Use Real Packing Paper
It may be a bit more expensive that saving your old newspapers for packing, but you will save in clean-up. Regular newspaper ink will leave its mark on your goods, which you will need to clean as you unpack. Plus, you will need to wash your hands repeatedly if you use newspaper. It's much more efficient to use white packing paper in the long run.
Use Moving Boxes
Use boxes that are designed for moving. Free apple boxes or liquor cartons from local stores will save money, but they may not be clean or adequate to hold the weight. In addition, trying to pack a truck with boxes of various sizes can be much more difficult and take extra time.
Know What Cannot be Packed
If you are packing your own goods, but a professional mover will be making the transport, then there are items you cannot ship. Generally, they are hazardous materials such as paint thinner and other chemicals. Even nail polish remover should not be packed.
Packing Valuables
Consider moving certain items in your car with you. These would include family heirlooms, very fragile items, important papers, family photos, and legal documents such as passports, wills, and such. Decide in advance what not to pack and set them aside.
Avoid Procrastinating
We all do it at times, but this is the one time not to procrastinate. Several weeks prior to the move, begin packing several boxes per day. Begin with those items you rarely use or need and work from there. If you pace the process, you will be far more organized, and the task will far less overwhelming.
Similar Posts
It's a natural for summer to be the most popular season for moving. You avoid the inclement weather of winter. If you have kids, you won't disrupt the school se...
Are you moving items that have considerable value or may be easily damaged and difficult to replace? You may want to protect those items with additional insuran...