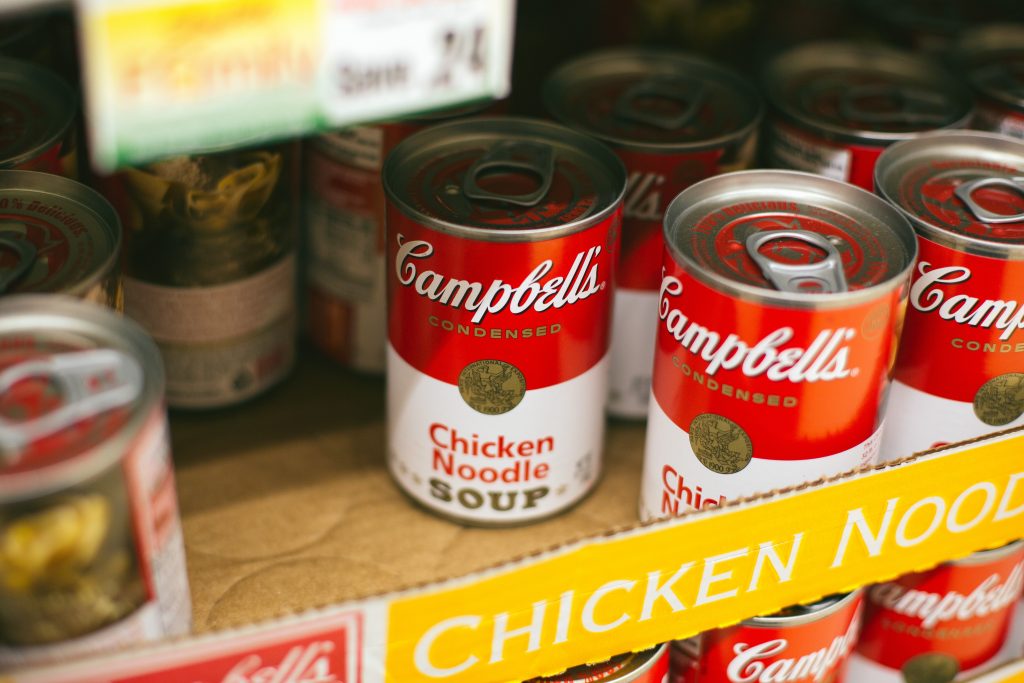 You're getting ready to move, and you haven't really cleaned out your pantry and refrigerator. Your kitchen cupboards and pantry are probably stocked with various food supplies. The chances are that your refrigerator is far from being empty too.Throwing away perfectly good food is isn't necessary, and you don't need to give it all to the neighbors.
However, moving your non-perishables, canned goods, refrigerated items, frozen foods, and perishables can be a waste of money, time, and energy.
So, what to do with all that food in your home when moving day has arrived and you forgot to plan on what to do with the food?i
Here are some ideas to help you with the process of moving or not moving food.
Inventory Your Food Supply
First you need to have a clear idea of what you have on hand. When you take an inventory, then you should be able to figure out where each food item will go. Group your supplies into several categories:
Frozen foods – meat, vegetables, etc.
Refrigerated perishable items – eggs, dairy products, condiments, sauces, etc.
Canned foods – fruits, vegetables, soups, etc.
Foods in glass bottles – olive oil, sauces, bottled fruits, etc.
Boxed items – cereals, grains, snacks, chips, etc.
Food supplies in delicate packaging – flour or sugar in paper sacks, etc.
Once your food inventory is complete, you're going to need a good plan in order to know what to do with your food when moving house.
Use Up As Much Food As Possible Prior to Moving
The logical step to minimizing food waste during a move is to use what you have. It may mean getting creative, but try making it a game and adding some fun to the process.
Get rid of the food before moving by introducing a fun element in it all – let each family member find promising recipes online and come up with delicious ideas about how most of the perishable items can b cooked prior to the move. You can simply Google the ingredients and see what pops up.
Minimize your trips to the grocery store and start using up the contents of your fridge, freezer, and pantry.
Consider organizing a farewell party for your friends in an attempt to use up all or most of the food and drinks in your fridge and pantry.
Pack the Food You Are Moving With You
Of course, you will be taking some items with you. You can buy all new food supplies if you wish once you arrive. However, some things are simply better to bring along, such as your herb and spice collection. Replacing that can be expensive and unnecessary.
Here's the best way to pack food when moving:
Use small to medium-sized moving boxes to pack food supplies such as canned items, glass jars and glass bottles because they can become too heavy too quickly. For safety reasons, do not try to pack too many food items into one huge moving box.
Use packing paper and then bubble wrap to wrap up any glass containers you've decided to move to the new home.
Use a cooler to store the perishable items you do want to take with you, such as milk, meat, vegetables, fruits, etc. For longer cross-country moves, you're not advised to take any perishables at all.
Label each moving box that contains any food. This will help you identify and unload those food-containing boxes with higher priority when you reach the new home.
Avoid leaks and spills in the cardboard boxes by using thick resealable plastic bags. This packing trick is especially useful when you pack sugar, flour, spices or opened bottles of olive oil and other liquids.
For other expert packing tips, simply contact your dedicated Global Van Lines Moving Concierge. We offer you this service free of charge and with no obligation. Connect yourself to our vast network of vetted service professionals for a smoother move.
Similar Posts
It's a natural for summer to be the most popular season for moving. You avoid the inclement weather of winter. If you have kids, you won't disrupt the school se...
Are you moving items that have considerable value or may be easily damaged and difficult to replace? You may want to protect those items with additional insuran...