The number of global COVID-19 cases continues to grow, although some reassuring data suggest that some countries have "flattened the curve." All around the globe, friends, family, and neighbors are practicing social distancing, self-quarantining, and self-monitoring to slow the spread of coronavirus.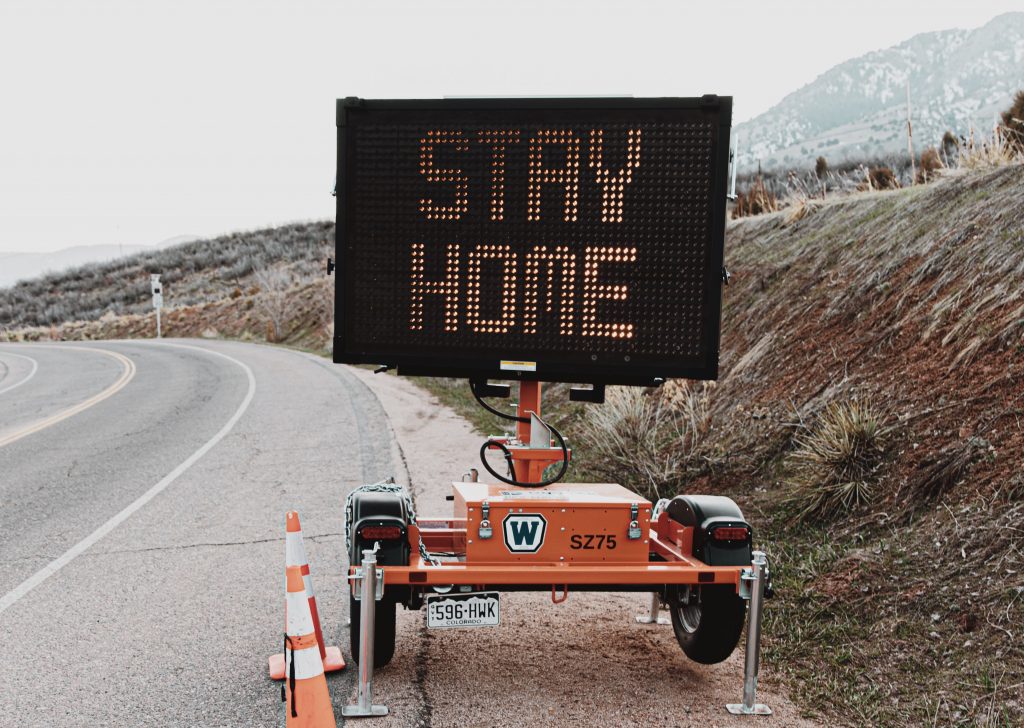 If you had a move already planned, you may wonder about whether to postpone the relocation if possible. If that is not possible, moving companies are considered essential businesses, and your personal Global Van Lines Moving Concierge is still available to answer questions and offer free assistance.
Global Van Lines is not a health care provider, so your source of information about coronavirus and CDC guidelines should come from your personal physician and/or the CDC website or your county health department. However, we can offer some tips on moving during the COVID-19 crisis.
In addition, be aware of your local state and county "lockdown" or "stay-at-home" mandates. You may need to have your local officials deem your specific move as essential. Stay where you are, if possible. Many banks, mortgage companies, landlords, and property managers are prepared to be very flexible about rescheduling during this time. Communication is the key.
Since we all must safely "stay-at-home" and be compliant with COVID-19 directives, many cities have deemed moving as essential. Still, check with your local authorities and follow the current directives. Feel free to call your officials to ask if no guidance has been provided. Their job is to serve the constituents.
If you do have to move, your moving company should put health and safety first
Your health and safety and the moving company's employees' health and safety will be the moving company's highest priority.
If your move is necessary, and your moving company plans to move you, they should help you plan as safe (and seamless) a move as possible. This may include:
A virtual survey of your household goods rather than an in-home visit for a price estimate
Screening their employees for symptoms to ensure health and safety for everyone
Providing hand sanitizer to all trucks
Providing personal protective equipment to movers such as gloves and masks
Intensive cleaning procedures for shared, high-touch surfaces in your homes, on the trucks, on the equipment, and their dispatch/office areas
If You Postpone Your Move with a Professional Moving Company
If you postpone your move and need to reschedule or cancel services, don't worry. In most instances, booking a moving company is non-binding, which gives you the option to cancel any time prior to the move with no penalty.
However, if you paid a deposit, it may be non-refundable. Contact the moving company. Many reputable moving companies want to retain that good reputation and will work with you during the pandemic. They may issue a refund or agree to use it as credit towards your rescheduled move.
When you make the move, be sure to thoroughly clean and sanitize your new home before moving in. Below are tips from the CDC on how to do this.
CDC's recommendations on how to clean and sanitize your home:
EPA's list of disinfectants that meet the criteria to fight COVID-19. When purchasing any product, check if its EPA registration number (located on the product label) is included in this list. The products on this list may be marketed and sold under different brand names, but if they have the same EPA registration number, they are the same product.
Use disinfectant wipes for quick cleanings over the most high-touch areas – doorknobs, sinks, cabinet pulls, refrigerators, etc.
Use disinfectant sprays for areas that can't be wiped clean. You can use Lysol, for example, on your couches and mattresses which will touch many surfaces during a move (the ground, the inside of a truck, etc.).
Use this CDC bleach mixture recommendation on your new tile floors. Use a disinfecting wet mop cloth on your hardwood floors (here's one from Clorox on Amazon).
Global Van Lines understands your concerns. This is an uncertain time and makes moving even more stressful. Let us offer you the information we have and help with your logistics. We encourage you to visit the CDC website and your local authority's website for updated information and safety precaution tips.
Similar Posts
Moving with young children presents challenges even during normal times. Now with social distancing guidelines during the coronavirus outbreak, packing up and m...
Making a move to a new home represents a huge transition in life. You hope that moving day is the end of that major transition; however, it can mark the beginni...