Domestic Moving – Corporate Relocation
Is a corporate relocation in your near future? If so, Global Van Lines works with corporate accounts on local, national, and international relocations. We take pride in our reputation for reliability and putting the client's needs first. We help ease the stress of corporate relocations for your employees, and we strive to make the process as efficient as possible for you and your company.
Global Van Lines is the only company that offers a personal, dedicated Moving Concierge, who can assist with determining which services will meet your company's individual needs as well as your employee's needs. Your Moving Concierge will help develop a customized moving plan for the corporate relocation, and this person will act as the go-to resource along every step of the way with the goal of saving time and money in the most effective manner possible.
Reliable Corporate Relocation Services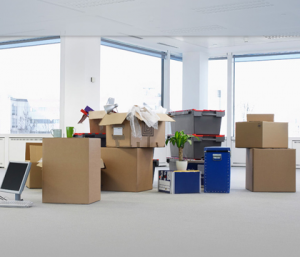 Packing – Full-service packing of all your items or partial packing of the items you choose. If you prefer to pack yourselves, we can help you find affordable packing materials.
Custom Crating – To protect valuable antiques, art, or equipment during shipping.
Specialty Services – Your Moving Concierge can help you find service providers who can disconnect and reconnect, or disassemble and reassemble items.
Storage – You have the option of long- or short-term storage in a climate controlled warehouse.
Vehicle Shipping – We can help arrange to ship your vehicles, boats, or motorcycles with secure vehicle shipping services.
Corporate Relocation Services Trusted by Employers
If you work in corporate relocations, Global Van Lines wants to make your job easier. We successfully balance your need to save time and money with your employee's needs. You want them to arrive at their new position on-time, productive, and not stressed from the relocation. And we will accomplish this while supporting your relocation policies.
Corporate Relocation Services Preferred by Employees
Is your company transferring you to another town, state, or country? During a corporate relocation, you want to remain focused on your family and career. Global Van Lines will strive to lessen the stress and distractions so you will arrive relaxed and ready to embrace your new home and job.
International Relocations
Global Van Lines has a vast network of dedicated service providers with years of experience in international corporate relocations. We help employees relocate safely and securely nearly anywhere around the globe. In addition, we can help with finding reliable resources about language, culture, customs, residency requirements, currency and tax issues.
Corporate Relocations for Entire Companies
In addition, if a corporate relocation means moving your business, not just an employee, Global Van Lines has over 50 years of experience with relocating businesses locally, nationwide, or internationally. We have the most extensive network of service providers to pair you with the right professional movers and packers.
Global Van Lines is an experienced, trusted, and one of the highest ranked corporate moving companies.
Your corporate move will be in good hands.
Call us today to be connected to your Moving Concierge to help design your specific corporate relocation strategy.