Do you plan on moving soon? Millions of Americans move across state lines every year. Even more moved within the same city. Each of those families had to uproot their belongings, load them onto a truck, and struggle with logistics.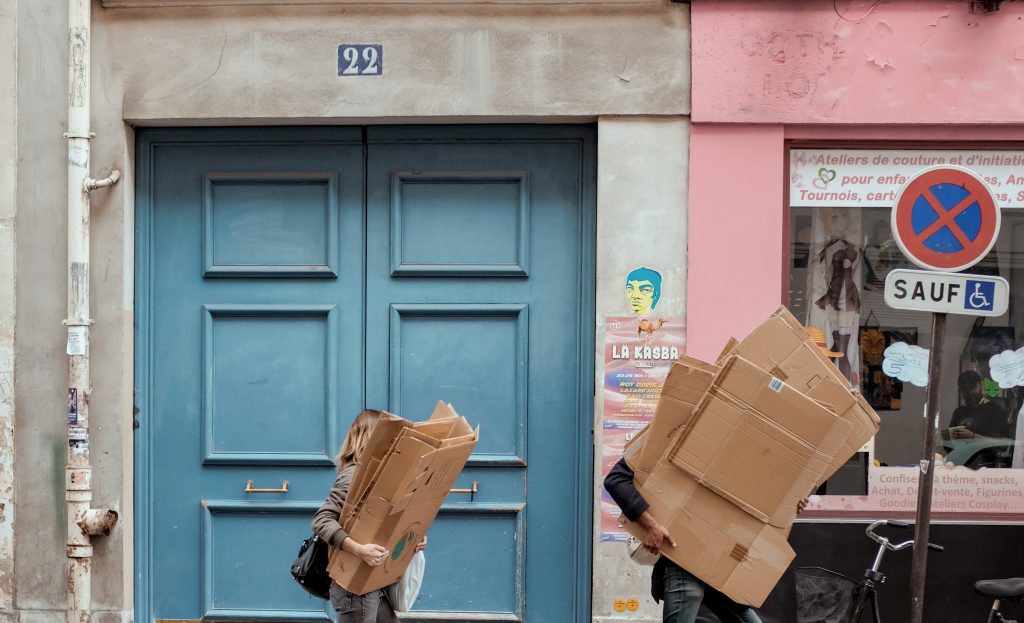 Most likely, you have done some research online only to find many reviews that recount relocations that have gone awry. How do you ensure that you avoid moving scammers? You want all your personal treasures to arrive at your new home safely.
Learning the Moving Industry Lingo
First, take a moment to learn about the specific language and phrases used in the shipping and transport industry. You will make better decisions when you understand the lingo. You can find a glossary of terms at the website for the Federal Motor Carrier Safety Administration.
In fact, the FMCSA website is a good resource for information. You will find the regulations that licensed carriers must follow. Any carrier that you consider should be registered with the U.S. Department of Transportation, as well as having a DOT and Motor Carrier number. This is also a good resource to search for any complaints against a specific carrier. Reading Yelp and Google reviews may help, but the complaints filed through the DOT are more legitimate.
Ask Your Realtor for a Moving Company Referral
Realtors work with families moving all the time. Many will have good referrals for reliable moving companies. National moving companies have agents across the country, so asking a Realtor in California can still result in a referral for assistance in New York. Once you have narrowed your choices, get written, in-home estimates.
Another excellent resource is the FMCSA publications, "Your Rights and Responsibilities When You Move."
When you engage a professional moving company, the federal laws require them to provide you with this 25 page pamphlet, which provides detailed information about your rights, protections, and industry regulations.
It is critical that you recognize that a mover may be a scammer prior to letting them have your household goods. Keep these red flags in mind as you interview potential movers:
Charge a fee to provide an estimate.
Have a poor record with the Better Business Bureau.
Do not have a Department of Transportation (DOT) license or the license is expired.
Do not have an Motor Carrier (MC) license or the license is expired.
Have a DOT or MC number that is less than 3 years old.
Provide an estimate that sounds too good to be true….it probably is!
Ask you to sign blank documents.
Don't provide written estimates or who say they will determine your charges after loading.
Have no physical address on their website or paperwork.
The old adage is true. It is better to be safe than sorry. Research and investigate your moving company prior to letting them load your items onto their truck. If a deal seems too good to be true, it probably is.
For the highest level of assurance, let Global Van Lines assist with your moving plans. We offer you a personal, dedicated Moving Concierge at no cost to you. We have a vast network of professional service providers that we have already vetted. Contact us today and know that your movers are reliable.
Similar Posts
It's a natural for summer to be the most popular season for moving. You avoid the inclement weather of winter. If you have kids, you won't disrupt the school se...
Are you moving items that have considerable value or may be easily damaged and difficult to replace? You may want to protect those items with additional insuran...