Moving is always a challenge. Still, trying to be conscientious about reducing waste and decreasing your carbon footprint is possible. We have compiled six tips to help you with a greener move even if you are rushed for time and resources. Keep reading for our best advice for a green move.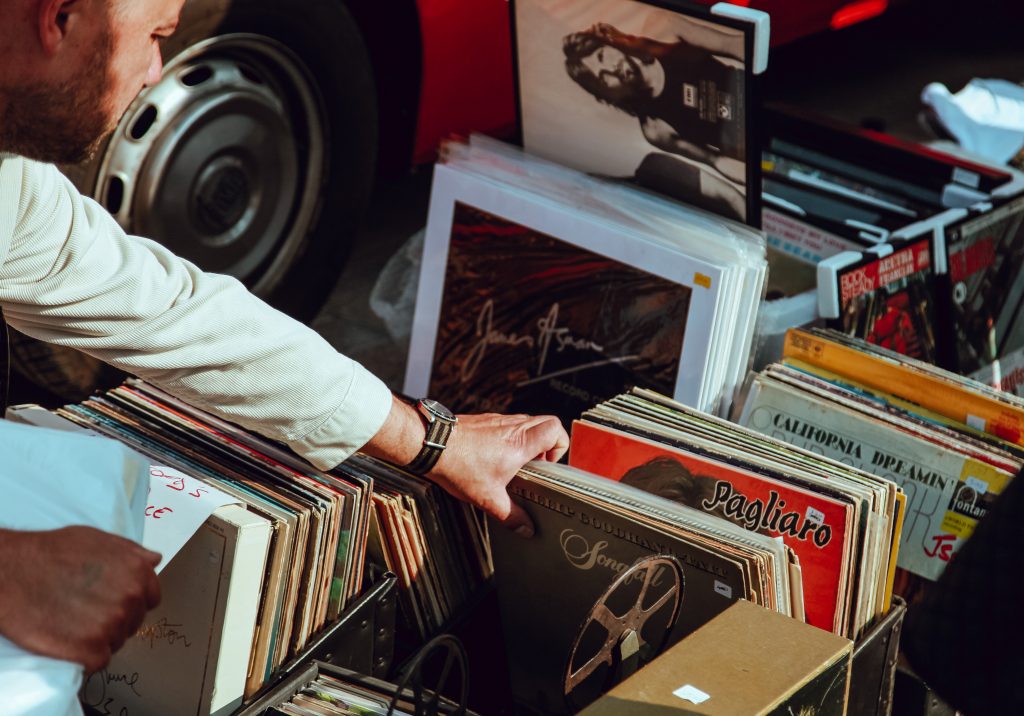 Rent Reusable Moving Boxes.
It's pretty tough to move without boxes. Yet, these are the least sustainable items that create tremendous waste. Plus, finding boxes consumes a lot of your time.
Today's marketplace has companies that offer rental options for moving boxes. Some rent out plastic containers, which is another sustainable option. Many offer pick-up and drop-off services that save you additional time and gas. This is a particularly good choice for in-town moves. If you are moving to another city or state, make sure your destination city has a place to return the rental containers.
Wrap Fragile Items in Soft Fabrics Rather Than Newspaper.
This is a great zero-waste choice. We have made this recommendation before. You have towels, blankets, sheets, sweaters, and more to wrap fragile items. This saves on newspaper, which should go to the recycling center. It also saves on having to wash newspaper ink off of your household goods.
Have a Garage Sale, Then Donate the Rest.
Most people purge and declutter during the prep for relocation. Rather than sending unwanted items to the landfill, set them aside for a garage sale. You will put a little extra cash into your wallet, and others can make good use of them. Remember, one person's trash is another person's treasure.
Then donate what is leftover to your local charity. Many will send a truck to pick up, which also saves on gas. They will make one round to everyone's home rather than each individual person driving over to their donation center. And, they can handle your larger items more easily.
Use Biodegradable Packing Material.
Your linens, towels, and blankets will cover only so much. For the rest of your packing, use a biodegradable alternative to newspaper or bubble wrap. You can find some bubble wrap that is biodegradable, recyclable, and compostable.
Recycle, Recycle.
Trash will accumulate during a move. When you plan for it, you will divert much more to the recycle bin and less to the landfill. If you have many old electronics or cords, find a drop off place that recycles. Many electronics stores will accept them. If you have reams of old documents to discard, use a shredder or shredding service, then take them to the recycling center. Separate them as you organize so you can make one trip instead of many.
Consciously Discard Unwanted Food.
You will likely throw away a considerable amount of old food. When you finally reach the back of the shelves in the pantry, it will happen. Many are stale and should be thrown away. However, you can take unopened bottles and cans of food to local homeless shelters or food banks. You may have unopened bags of rice, beans, or dried fruit. If you don't want to move them, donate them.
Not only does sustainable moving require planning, but also patience and creativity. Enjoy a more thoughtful mindset when moving—the planet will thank you later.
Similar Posts
It's a natural for summer to be the most popular season for moving. You avoid the inclement weather of winter. If you have kids, you won't disrupt the school se...
Are you moving items that have considerable value or may be easily damaged and difficult to replace? You may want to protect those items with additional insuran...