Whether you are moving crosstown, across the country, or overseas, moving has a huge impact on your life. Once you know the city where you will be living, you need to consider some things before settling on a specific neighborhood.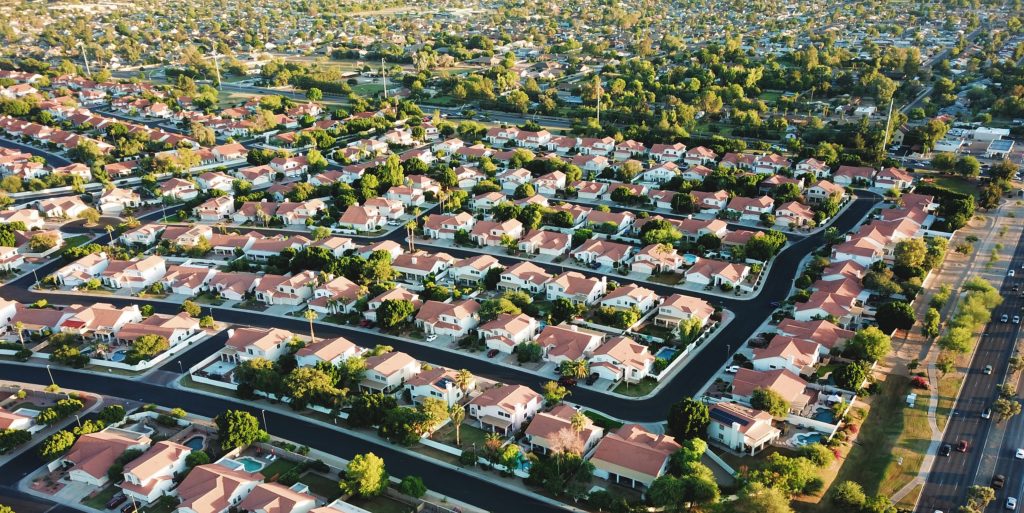 It comes down to one question: what do you want in your new neighborhood? Global Van Lines has several suggestions for you to consider.
Ask the Local Experts
You have two people at your fingertips who can offer solid advice when you search for your new home: your real estate agent and your mortgage officer. Both of them will meet with you and ask about your hopes, dreams, and objectives for the future. They want to help you find your dream home.
Your real estate agent will take you on tours of potential neighborhoods and offer knowledge about the areas. Your mortgage officer will let you know what is feasible based on your income, expenses, and lifestyle.
Ask yourself these things before meeting with either.
What kind of home do you want to find? Single-family, townhouse, duplex, or condo?
What kind of neighbors are you seeking? Families, young professionals, retirees, singles, or young couples?
What is most important to you? Great dining, great schools, or shopping? How about churches or other religious facilities?
Transportation
This can be a very important factor for you. Even if you don't typically rely on public transportation, it can come in handy at certain times. Bike lanes are growing in popularity as well. If you like to cycle, that could be important to you. At the same time, double-check the parking situation. Your new home may have a garage and driveway; however, what if you throw parties or invite family for the holidays? Will it be easy for them to find street parking?
Check the Schools and School System
If you have school-aged children, this is a top priority. You will also need to know about child care if your kids are still young. Think about these considerations:
Will you need preschools and child care options?
Do you need a school that offers extended school options?
Will you need day camp programs for school breaks and summer vacation?
How old are your kids and what grade are they in? If they are soon to graduate from high school, you may want to look for different factors than if your kids are in elementary school.
Share these answers with your real estate agent at the beginning of your search to help narrow the choices and save time.
Neighborhood Amenities
Grocery stores, sports fields, restaurants, clubs, shopping malls – the list can be quite long. If you have young children, you will want to check out the local parks and recreation centers. If you are a young professional couple, you might prefer living downtown. Be sure the neighborhood suits your lifestyle.
Recreation
Every neighborhood is different in terms of local recreation:
Summer activities: golfing, tennis, cycling, hiking, sailing, surfing
Winter activities: ice skating, snowboarding, skiing
If you are a nature lover: beaches, parks, gardens, pools
If you prefer indoor activities: theaters, community centers, museums, art galleries, concert venues
Does your dream neighborhood have fun festivals, concerts, sporting events, country fairs?
This is a brief list of what to consider when choosing your new neighborhood. You can also get excellent local advice from your dedicated Global Van Lines Moving Concierge. It's free of charge and has no obligations attached. Contact us today to connect with our vast network of vetted professionals who can make your move go smoothly.
Similar Posts
Moving with young children presents challenges even during normal times. Now with social distancing guidelines during the coronavirus outbreak, packing up and m...
Making a move to a new home represents a huge transition in life. You hope that moving day is the end of that major transition; however, it can mark the beginni...