Yes, you are packing some suitcases with clothing, toothbrushes and shampoo to carry in the car when you move. But don't neglect to pack a box for the first night necessities that will likely arise. You don't want to rummage through multiple boxes trying to find a screwdriver or bath towel, so set aside one or two boxes, label them the "first night" boxes, and pack them last on the truck. Those will be the first boxes off the truck and into your new home.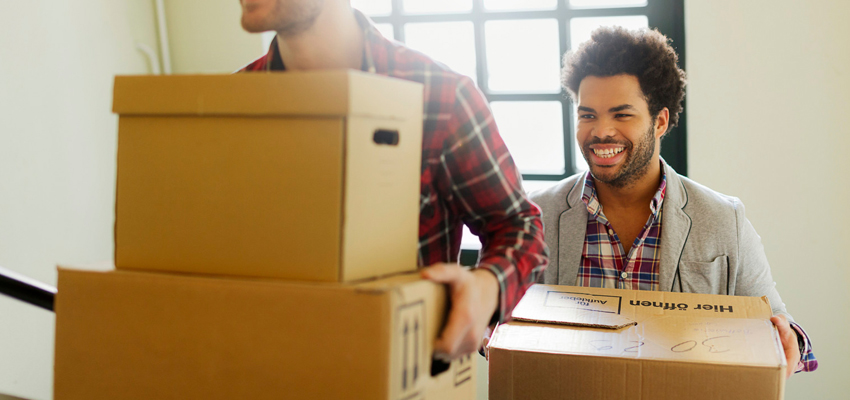 Moving Tips For The First Night in Your New Home
Use these tips when moving to a new home to help you stay organized, less stressed and have an overall enjoyable moving experience.
Home Maintenance and Cleaning
You may have very different standards of cleanliness than the previous owners. Even if you are moving into a new home, the moving activity is highly likely to kick up some dust, so you will want to have cleaning supplies on hand and easily accessible. Pack basic cleaning items such as paper towels, rags, bleach, surface cleaners, rubber gloves, bleach, laundry detergent, dish soap and trash bags to give your new space a quick scrub down. One handy tip is to pack a bucket as well, putting many of the above items in the bucket.
You may also want to be prepared to perform some basic household repairs or hanging pictures by packing some tools. You won't need the entire toolbox, but certainly set aside several screwdrivers, a hammer, pliers, hanging hardware and a rechargeable drill.
Don't forget the flashlights either or some extra lightbulbs. There's always a chance that the electric company got the move in date wrong or that some lights have burned out bulbs.
Using Eating Utensils When You Move
Of course, food and beverages should not be packed in a box and loaded onto the moving truck. However, you can and should include eating utensils in the "first night" box like paper plates, plastic utensils, paper or plastic cups, napkins and perhaps one or two serving items like a sharp knife and large spoon. You don't want to be washing dishes on your first night in your new home.
Personal Hygiene Tips While Moving
Yes, the basics will be in your duffle bag in the trunk of your car, but after a full day of moving you will want more than soap, shampoo and toothpaste. You will also want clean bed linens, toilet paper, and bath towels for your first night too.
You may need a shower curtain if your new house doesn't have built-in shower doors. And you should consider packing a first aid kit including over-the-counter antibiotic ointment, hydrogen peroxide, cotton balls, bandages, OTC painkillers and cold medicine. Do not pack any prescription medications in the first night box. Take those with you in the car.
Set the box or boxes aside and make sure the movers know to pack them last and unload them first. Your new home awaits its new family! Enjoy!
Similar Posts
It's a natural for summer to be the most popular season for moving. You avoid the inclement weather of winter. If you have kids, you won't disrupt the school se...
Are you moving items that have considerable value or may be easily damaged and difficult to replace? You may want to protect those items with additional insuran...