Kids thrive on routines and familiarity, so an upcoming move can be a bit traumatic. Whether the decision to move is option or not, some children may have difficulty understanding what's about to happen, especially if they were not included in the decision-making process.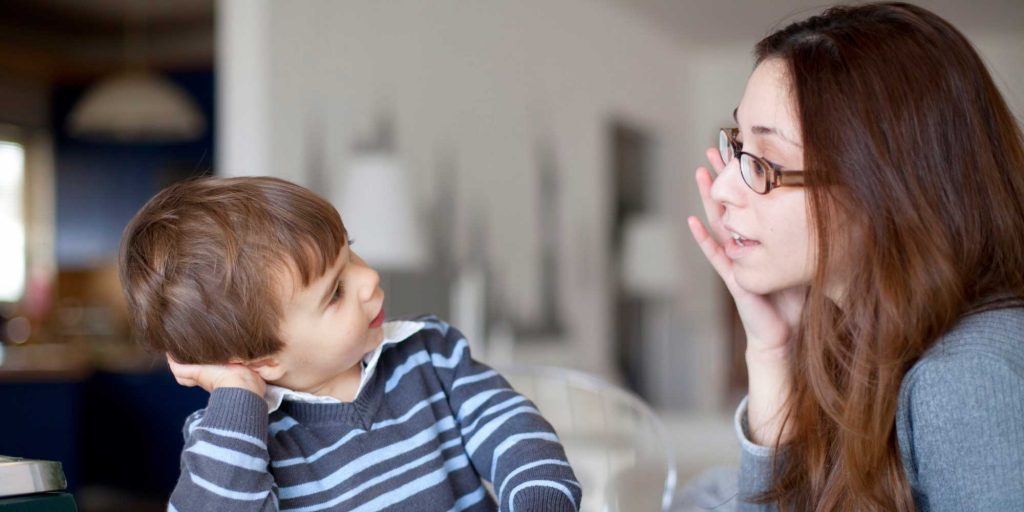 This post is the first in a series about helping children move to a new home. We will start with the youngest: babies, toddlers, and preschoolers. But, first we will offer some tips to help children of any age.
Discussion Tips for All Children
Prepare your children by talking to them as early as possible about the upcoming relocation. Give them a chance to get used to the changes before they happen. Talk about the move in a positive manner to reinforce the idea that everything will be ok.
The immediate reaction can be fear of the unknown. Try to have as much information possible and encourage them to ask questions. Answer their questions honestly, but in positive terms. Never dismiss their fears, and be prepared for a wide range of reactions.
If you are moving somewhere within a short driving distance, take your children to see their new neighborhood. Let them do some exploring to help alleviate any anxiety.
If you are moving farther away, pull together as much information as possible to share with your children. The Internet is a great resource! You can even use Google maps in street view to find a picture of your new home and neighborhood.
Easing the Transition for Babies, Toddlers, and Preschoolers
Your guidance and support are crucial, although children under five years old will not have a deep understanding of the kinds of changes about to happen. Their age bracket can be the easiest to deal with when relocating. Tips for helping young children with a move are:
Use books and stories that talk about moving and explain in a positive light what will occur. For instance, you can find simple books to show how toys, furniture, and clothes will be packed up and moved.
Use simple language and words.
When you pack up their belongings, explain in advance and explain often during the pack. Ensure them that their toys and favorite stuffed animals are not being thrown out. They are moving too!
Keep one or two favorite items out so your child has access to them for comfort. A cushy teddy bear or a favorite talking book can be very handy. If it's possible, you can even have one or two favorite items already in the new home when they arrive.
If you can, have someone familiar to your children help watch them during the packing and loading of the truck. It's much safer, and you won't be distracted or delayed during the process.
Do you have a personal experience with moving young children that would help our readers? Let us know in the comments below!
Similar Posts
It's a natural for summer to be the most popular season for moving. You avoid the inclement weather of winter. If you have kids, you won't disrupt the school se...
Are you moving items that have considerable value or may be easily damaged and difficult to replace? You may want to protect those items with additional insuran...