It's time to move! As you survey your home, you may be wondering how many boxes you will need. Plus, you need to find those boxes.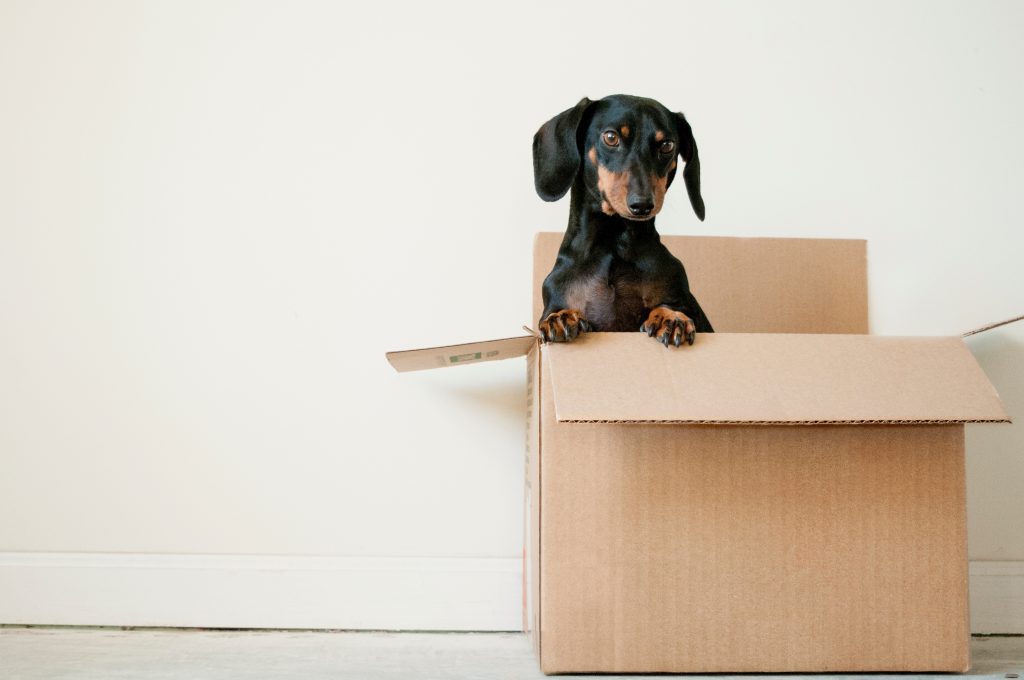 While it's not an exact science, you can make a good estimate about how many boxes you will use to pack up your household items. That way you won't waste money on extra boxes you won't use. Follow this guideline for estimating packing boxes and save time and money.
How Many Boxes Will You Need To Move?
Estimating how many packing boxes you need depends on your specific circumstances. You might live in a small, one-bedroom apartment but every closet is full to the brim. Or, you might be a couple in a large home but have only minimal household items because you clear the clutter one a year.
Try to take everything into consideration including square footage of your home, how many people live there, whether you collect things or keep personal belongings to a minimum. The most important question to ask yourself is: How many people live in the home?
In general, a family of four has more personal belongings than a single person. When determining how many boxes you will need, first take into consideration how many people live in the home.
Secondly, ask yourself: How long have you lived in the home?
Most people gather things over the years. After collecting so much, you typically won't do a deep purge and empty your closets if you aren't moving.
Next, take into consideration your lifestyle. Is it minimalist, average, or a collector? This doesn't mean a mattress on the floor minimalism or books stacked to the ceiling and in every closet hoarding. However, each home has a threshold of how much it can hold.
The next consideration is how many bedrooms your home has. This is a fairly accurate way to estimate the number of moving boxes you need. Each bedroom has a good amount of personal items and clothing to move.
What is the square footage of your home? In general, a larger home will have more belongings, which makes square footage a determining factor in estimating packing boxes.
What About the Size of the Packing Boxes?
In general, packing boxes come in four key sizes, although there are some other sizes as well. These are the most common sizes of packing boxes:
Small packing boxes: 1.5 cubic feet
These small boxes will typically hold about six wine bottles or 20 magazines. They work well for small heavy items like books.
Medium packing boxes: 1.5-3 cubic feet
These work well in your kitchen for items that need a little more space. They will also be the size you will use the most, so stock up on them. Typically, they can hold up to 15 boxes and cans of non-perishable food items.
Large packing boxes: 2.5-3.5 cubic feet
You will want to use larger boxes for lighter weight items. This size will work well for shoes and folded clothes. You can also use them for linens.
Extra-large packing boxes: 3.6+ cubic feet
These are the largest of the most common packing boxes. You can use them for clothing, linens, blankets and other lightweight items. They also work well for packing some items wrapped in blankets for protection. Be careful not to overpack them and make them too heavy to carry.
If you would like more tips on estimating how many boxes you will need, simply contact your dedicated Global Van Lines Moving Concierge for free assistance. There's no obligation to you, so don't hesitate to call us. We can help you save money and time on your relocation.
Similar Posts
It's a natural for summer to be the most popular season for moving. You avoid the inclement weather of winter. If you have kids, you won't disrupt the school se...
Are you moving items that have considerable value or may be easily damaged and difficult to replace? You may want to protect those items with additional insuran...