Today's standard automotive technology gives you backup cameras and alerts, but most rental moving vans don't come equipped this way. They don't even have a center rear-view mirror because there's nothing to see.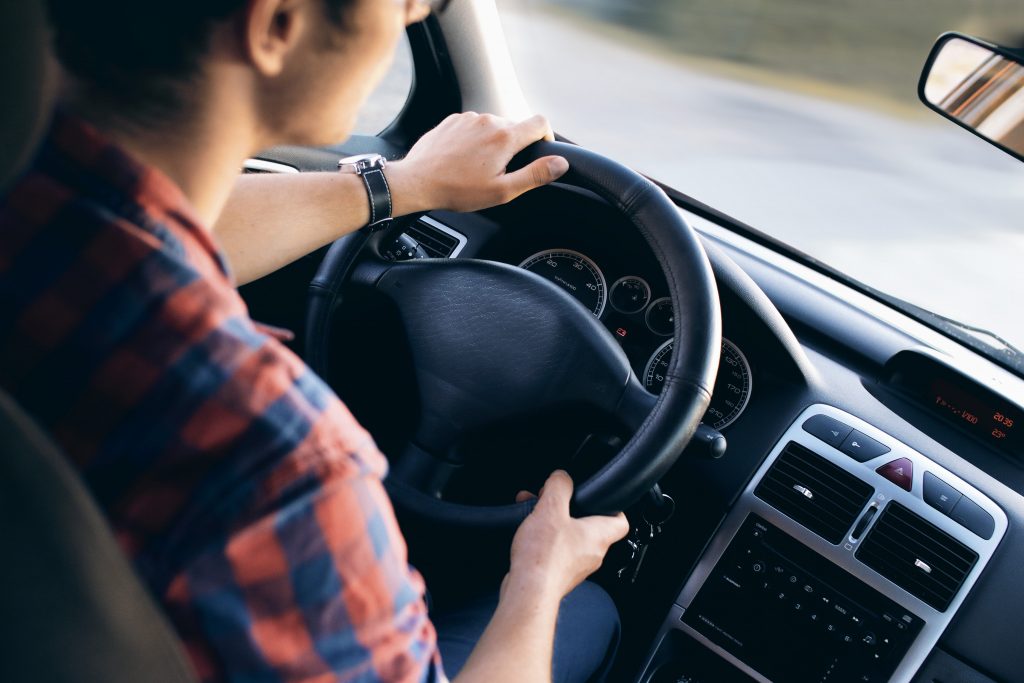 Regardless of the amenities, what matters most is that you have a truck large enough for transporting your household goods to your new home. You can save some money with a DIY move, but you will need to be able to navigate that moving truck.
Practice Driving to Get Used to the Handling
A rental moving truck does not handle like a car or a large SUV. It can be a bit wobbly with very loose steering.  It's weight, especially when loaded, means it takes longer to stop than a regular passenger vehicle.
Avoid the freeway when you make your maiden voyage with a rental moving van. Drive it around on the streets first. You might even want to practice in the parking lot first. It will take longer to accelerate and decelerate once it's loaded.
Practice Braking the Moving Truck
A loaded moving truck is heavy, which makes it difficult to stop. You want to prevent stopping short. Be aware at all times of the traffic down the road, drive slowly, and leave extra space between you and the vehicle in front of you. These basic driving skills become even more crucial when you are transporting anywhere from 3,000 to 10,000 pounds behind you.
Slower Traffic, Keep Right
On the interstate highways, it's common courtesy and a traffic law to keep right, except when passing. In a moving truck, it's best to stay in the right lane. Don't pass at all. In some states, trucks may be prohibited from the left lane, so double check the laws in each state that you will be passing through. Also check the specific speed limits for moving trucks. Many rental moving trucks have devices that limit yout top speed to 75 mph.
How to Turn a Truck
Remember, a truck makes wide right turns, and can tip over if you turn too fast. To turn safely, come to almost a complete stop. Check your left mirror to make sure you have enough room in the oncoming traffic lane, and stay tight against the curb to turn.
Know Your Max Headroom
The max headroom is the clearance available for a truck to pass under a bridge, go through a drive-thru, or enter a parking garage. If you spot a sign like this, you'll need to know the height of your truck at its highest point to make sure you can fit. You don't want to shear off the top of the moving van by driving under a bridge too low.
Driving a large rental truck is doable. It simply takes a little practice, attention to the laws, and use of caution. Allow yourself extra time to brake. Turn slowly. Use the mirrors. You will arrive in plenty of time and safely.
Similar Posts
Are you moving items that have considerable value or may be easily damaged and difficult to replace? You may want to protect those items with additional insuran...
Moving with young children presents challenges even during normal times. Now with social distancing guidelines during the coronavirus outbreak, packing up and m...