As a parent, you want your move to the new home to go well for the kids. You want what is best for them, and making the transition to a new home, new schools, and new friends can be a little smoother with a little attention to some details designed around the children. Global Van Lines has a few tips to make the adjustment to a new home a little easier for the kids, before and after the move.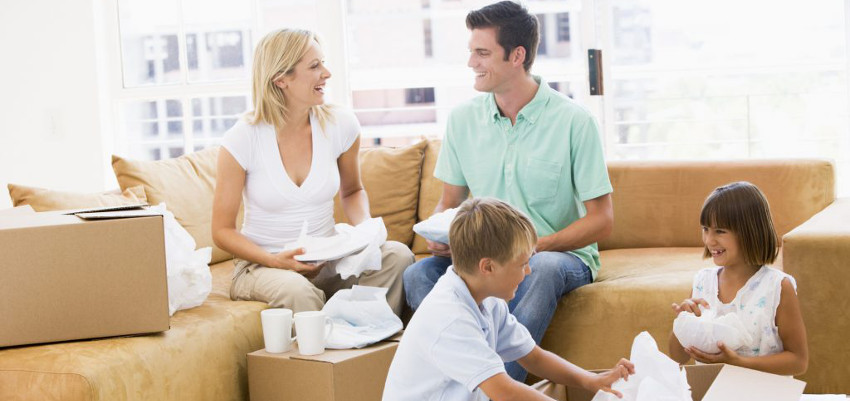 Before leaving your current neighborhood, try the following:
Plan a party with your children's friends, so they can collect email addresses, phone numbers, and addresses to keep in touch. You can also supply pre-formatted personal information cards to help the process.
Talk with your children early in the moving process, and plan some visits to their favorite places before leaving.
Give your kids a camera or a smartphone and let them take photos of you house, their schools, friends, and favorite neighborhood spots. Let them select the shots. Then prior to the move, take you kids to their new neighborhood and visit similar sites, such as the schools and parks. Let them get a feel beforehand. Print and keep the photos in a special album.
Be a good role model. If you look anxious or apprehensive, your children will pick up on that and reflect those feelings. Stay positive and talk about the move as an opportunity to add new friends and new experiences, although you can acknowledge their fears and apprehensions to reassure them.
When you move into your new home, these tips will help with the adjustment:
Encourage your kids to join clubs at school or local sports teams to get acquainted. Local community centers are also good spots to meet new friends.
When time in your busy life permits, seek out the neighbors and school to connect and learn more about the community, culture and activities.
Expect bumps along the way and react calmly. Kids will take several months to be fully acclimated, and what they miss from their old home may surprise you. It may be a favorite baby sitter or a nearby cousin. The angst may suddenly show up at unexpected times, so keep calm and cool.
Stick to established routines as much as possible, especially during the first few weeks. The extra effort to sit down to a family dinner despite dozens of unopened boxes will pay off quickly.
Practice ways to introduce yourself with the kids too. It will help ease their way to making friends more quickly. You can role play and teach them phrases such as: Hi! I'm McKinley. I just moved here from San Diego. What's your name? What school do you go to? Do you like it?
Every little bit of effort directed towards easing the transition for the children is sure to pay off both immediately and down the road.
Similar Posts
Moving with young children presents challenges even during normal times. Now with social distancing guidelines during the coronavirus outbreak, packing up and m...
Making a move to a new home represents a huge transition in life. You hope that moving day is the end of that major transition; however, it can mark the beginni...