No matter how hard you try or how far in advance you begin, it seems as if something in a move always gets lost. Whether the moving crew actually loses a box or great-grandma's cherished crystal ends up stuffed in with the tools, it seems as if there is no way around the possibility of losing something!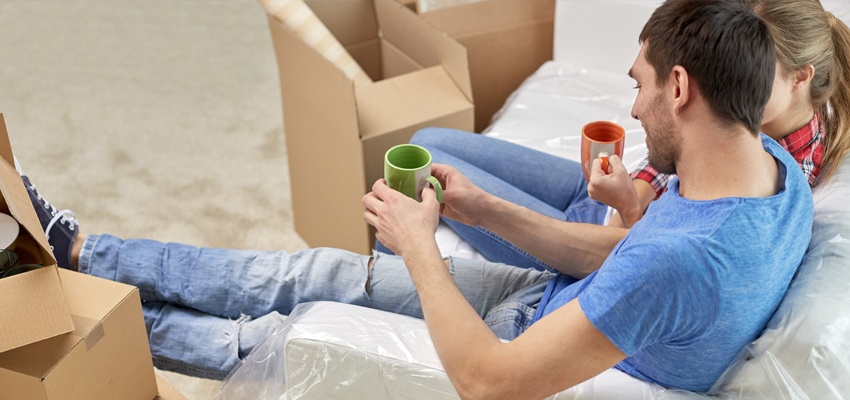 Planning Your Move and Staying Organized
But with some simple steps to follow, you can minimize the chance of losing something of importance, and lessen the anxiety that goes with the moving process. How do you accomplish this seemingly unattainable goal? Organization.
Pack One Room at a Time
It will take a little discipline, because it seems easier to pack by category or a little here and there. Start with the rooms used the least. Put packing boxes and materials in each, and then diligently start in one spot and work your way around the room. Be certain to label the box.
Be Mindful with the Electronics
All those cords and different USB ports and connections! How do you possibly keep the right cords with the right gadgets-laptops, desktops, tablets and sound systems. There is a simple solution that takes just one extra step while packing, but saves tons of time when setting up in your new home.
This is where twisty ties from the grocery store come in handy. Carefully unplug the cords and wrap each neatly together. Secure with twisty ties, and then every cord that belongs to a specific device in one plastic zip lock bag. Label the bag and tape it securely to the device.
This way you will avoid trying to fit a mini-USB device into a micro-port, or any other errors trying to reconnect.
Master Lists and Labels
Keep a master list of what's in the boxes and the correlating room to keep control over their final destination. In addition, it's impossible to over-label your boxes. Put labels on the top and sides of the boxes for clear visibility. In addition, mark the box with "this end up" or fragile so the appropriate care can be used. This will minimize the chance of breakage as well.
Will it be worth it to take the extra organization steps? Yes, and once you are in your new home and unpacking, you be so glad that you did!
Similar Posts
It's a natural for summer to be the most popular season for moving. You avoid the inclement weather of winter. If you have kids, you won't disrupt the school se...
Are you moving items that have considerable value or may be easily damaged and difficult to replace? You may want to protect those items with additional insuran...