Many of us are making greener, eco-friendly choices in our daily lives. You have a multitude of ways you can achieve your goals. You may alter your food choices by buying locally and seasonally. You may even cut out meat. Other options include using reusable shopping bags, water bottles, and straws. If you have the space, you can get into composting.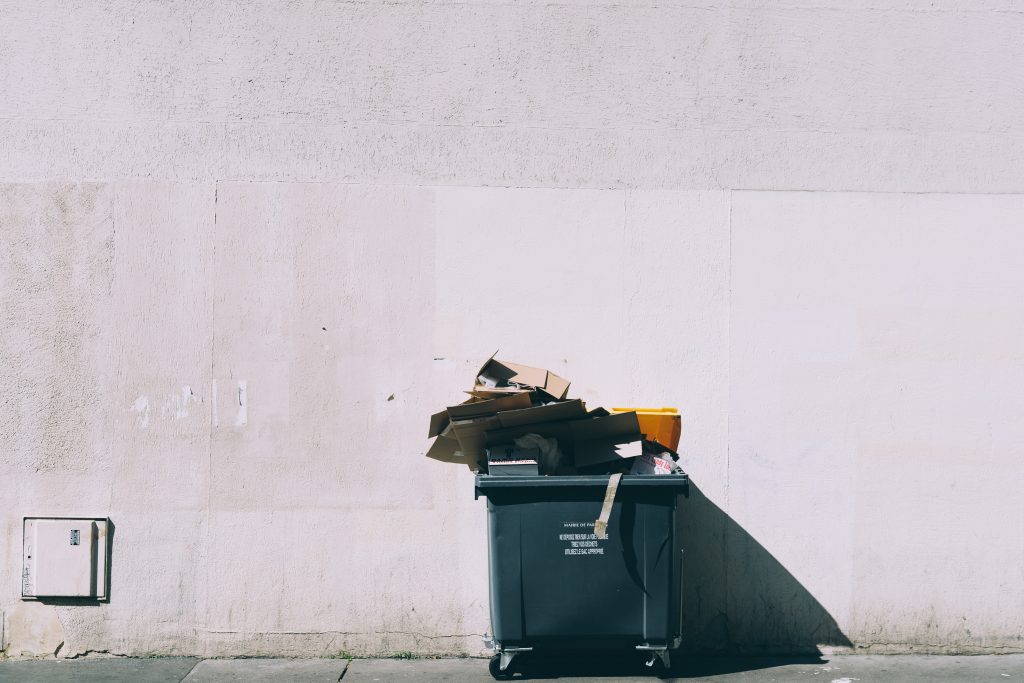 If you are moving into a new home, you can take some simple steps to keep the relocation process greener and eco-friendly. We've put together some tips to help you accomplish this goal.
Consider Alternatives to Conventional Packing Materials
You can minimize the amount of foam peanuts and plastic bubble wrap you use as packing material. In many instances, you have materials at home you can use. Using less plastic and styrofoam means producing less waste, and this is beneficial to the planet. You can make your packing more eco-friendly by:
Using the containers you already have rather than boxes. These are laundry hampers, buckets, clean trash cans, baskets, and suitcases. Rather than using bubble wrap or foam peanuts, use your towels, blankets, clothing, bedsheets, sweaters, and other soft items to wrap and pack breakables safely.
If you still need some boxes, try to get them second hand. Cardboard is recyclable, so it's still a green option. You can keep your carbon footprint smaller by reusing boxes. You can look online on sites like Nextdoor.com, Facebook marketplace, or Craigslist. Just be sure to use safe practices when responding to online ads. Or, you can ask your local grocery store for apple and banana boxes. Many stores are happy to be good neighbors by donating some to you.
Hire a Moving Company That Uses Eco-Friendly Methods
There are moving companies that stress greener, eco-friendly methods, and your Global Van Lines Moving Concierge can help you find one. Ask the potential mover about their green methods. They may use biodiesel fuel in their trucks. Or they may keep their trucks in top condition or use the latest technology to map routes in the most efficient manner. They could even use eco-friendly packing materials or consolidate shipments.
Recycle, Recycle, Recycle!
Since you are already motivated to reduce your carbon footprint, you most likely recycle out of habit. Use that habit throughout your move. Declutter your home before packing and donate unneeded items at thrift stores. Moving fewer things means using less packing material and gas. Recycle packing materials and save what you may need for future moves.
Avoid Plastic
Plastic manufacturing is increasing as more countries adopt the material. This adds hundreds of millions of tons of plastic to our environment that could potentially end up in the wrong place. Plastic takes about 1,000 years to decompose. That's great durability! Still, it needs to stay out of the great Pacific Ocean Garbage Patch.
One way to help limit plastic's impact on the environment is by trying not to use it whenever possible. Avoid plastics when choosing your packing materials. When you're keeping hydrated on moving day, use reusable filter-at-home water bottles. Work to minimize drive time using GPS.
Let Global Van Lines help you create a greener move. Your dedicated Global Van Lines Moving Concierge has the experience and knowledge to minimize the carbon footprint of your relocation, and it's our gift to you. There's no charge or obligation. Contact us today!
Similar Posts
It's a natural for summer to be the most popular season for moving. You avoid the inclement weather of winter. If you have kids, you won't disrupt the school se...
Are you moving items that have considerable value or may be easily damaged and difficult to replace? You may want to protect those items with additional insuran...