If you are a collector of fine art, moving that collection or individual items presents an extra set of concerns. Most likely, you will hire a professional moving and packing service provider for your treasured collection, but Global Van Lines has compiled a few tips to help you understand the process or even help you with a DIY project.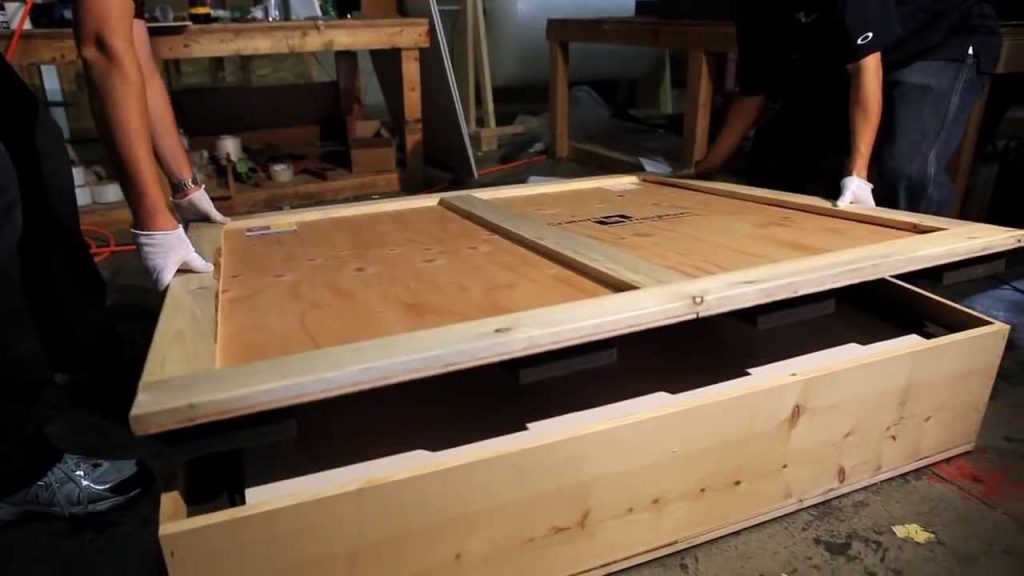 Special Considerations in Moving Artwork
Sculpture and fine art tends to be heavy, delicate, and in non-typical shapes. Any damage to them during a move could potentially ruin their value. So, moving artwork is an artform itself, and each item needs to be addressed individually. Moving a large, outdoor sculpture is very different from moving a small painting, yet each may be worth thousands of dollars. However, some standard methods work across the board to help protect the value of your collection.
Moving Paintings
First, you will want to address moving the artwork separately from your other personal belongings. Give extra attention to each piece to ensure that it is packed specifically to meet its unique needs. Paintings should be crated for the most safety. A wooden crate is built around the painting and disassembled upon arrival. The crate protects against damage, humidity, and any other potentially damaging situations. Adjustable transportation frames can be used for paintings if the exact dimensions can be met.
In an effort to save you money, some moving companies may suggest lesser methods, but if your painting is the one out of one hundred that sustains damage, the value of your artwork is damaged as well. In addition, your paintings may need transportation in a climate-controlled environment to protect the pigments. Consultation with a moving company experienced with transporting high-value collections is crucial.
Moving Sculptures
Sculptures come in infinite shapes and sizes and need to be assessed individually. Generally, crating with a foam padded crate is the only and best option. They protect against transportation damage in all but extreme circumstances. Museum-quality crates have padding, cushioning, custom cribbing, and built-in frameworks.
In addition, be sure to measure entry ways and doors at the destination point. Determine in advance if the sculpture will fit through or will need special delivery methods. Some sculptures may be disassembled for transportation, but it not, you may need a crane to move.
Consult Global Van Lines for Moving Artwork
Moving one or two paintings may be something that you can handle yourself. However, even in that circumstance, if the artwork is very valuable you should consult an expert. A consulting fee may be for more cost effective than a repair job. An expert can spot potential issues that you may not have considered.
Global Van Lines has been assisting families and businesses with moving valuable, delicate art and art collections for decades. In addition, we are the only moving company to provide you with a free, dedicated Moving Concierge, whose sole purpose is to help you find and schedule the right service providers to move your art collections. Contact us today to learn more about our services.
Similar Posts
It's a natural for summer to be the most popular season for moving. You avoid the inclement weather of winter. If you have kids, you won't disrupt the school se...
Are you moving items that have considerable value or may be easily damaged and difficult to replace? You may want to protect those items with additional insuran...