The dog days of summer are upon us, and in most of the country, the humidity is stifling. Still, summer is the busy season for relocating a home, and moving during the summer takes a little planning to stay cool during uncomfortable weather. Not only do you want to avoid discomfort while you move your household goods, you want to avoid heat exhaustion or even heat stroke. Global Van Lines suggests following these tips to stay cool on the way to your new home.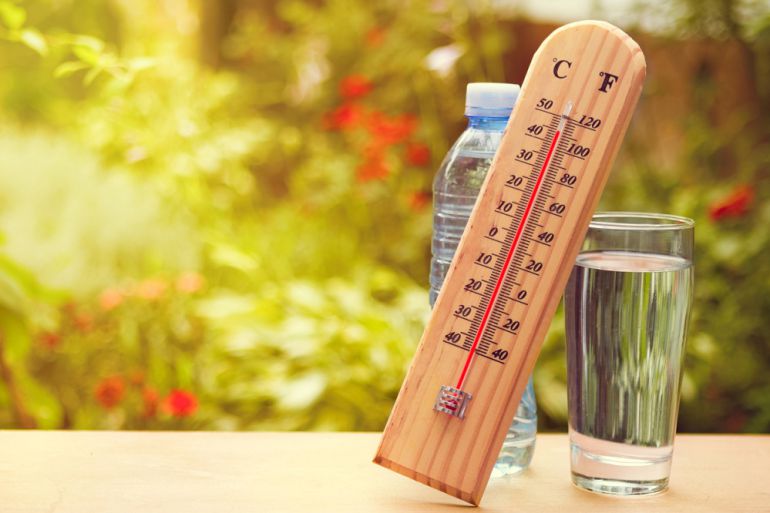 Stay Hydrated
The doctor is right. Staying hydrated is a key method to staying cooler and keeping your core body temperature within normal range. During heat waves you will need to be more diligent. Try drinking 5 to 7 ounces of fluids every 30 minutes to replenish the fluids in your body. Beverages containing electrolytes are good, but you should avoid energy drinks that contain high quantities of caffeine.
In addition, avoid eating food high in sodium, and enjoy fresh fruit, nuts, and trail mix to keep your energy going. And, avoid alcohol until evening during the post-move pizza party.
Keep the Power On
Instead of having the utility company shut off electricity on the day of the move, keep it on until one day after. This way, you can still use your air conditioner during the loading and delivery. If you don't have A/C, you can keep the fans on to keep air flowing through the house.
Take Regular Breaks
It's tempting to power through a move, but plan regular breaks to take a sip of water and cool down. Rest in a cool place, not in the full sun. In addition, try to move your household goods early in the morning and later in the day to avoid the noonday sun.
Dress Appropriately
Of course, you're not planning to wear flannel shirts and heavy coats. However, even a darker color pair of shorts and T-shirts can make you feel hotter. Wear light colors that deflect the sunlight, and clothes that are lightweight and not constricting will help with circulation during hot weather, which helps prevent heat exhaustion. If extremely hot, humid weather, you can dampen a bandana or hand towel with cold water and keep it around your neck to help keep your core temperature in the right range.
Wear Sunscreen
This may not keep you cool, but it will prevent you from feeling hotter from a sunburn. Look for a sweat proof formula, but reapply frequently in humid weather. You can also wear a light hat to protect your scalp from sunburn.
Hire a Professional Moving Company
The best way to stay cool during a move in the dog days of summer? Let Global Van Lines take care of the hard work. Professional  movers have the training to plan on the most efficient moves even during the hottest weather. You can relax in the A/C and enjoy your new home.
Similar Posts
Moving with young children presents challenges even during normal times. Now with social distancing guidelines during the coronavirus outbreak, packing up and m...
Making a move to a new home represents a huge transition in life. You hope that moving day is the end of that major transition; however, it can mark the beginni...