Every industry has its own shorthand language, and the moving industry does too. Global Van Lines is here to help you understand everything from dunnage to a bill of lading.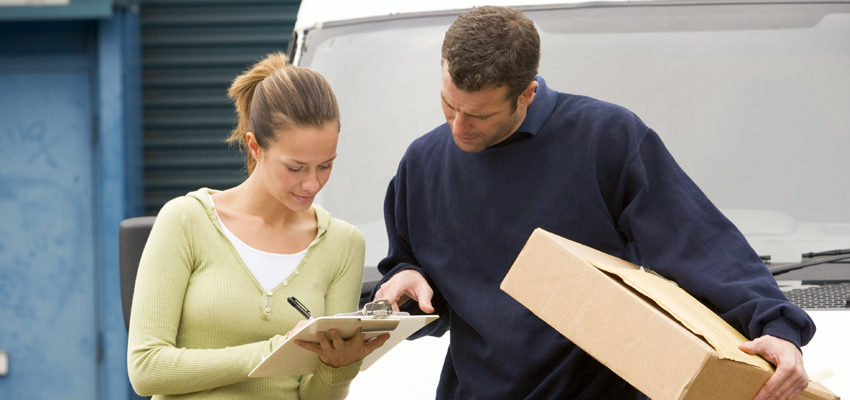 Moving Industry Terms Defined
Be prepared for your next move, Global Van Lines lists and defines the most commonly used terms in the moving industry:
Dunnage
This is the materials used to protect your goods, such as blankets, pads, and other materials.
Flight Charge
The flight charge is the extra billing to cover carrying furniture up or down each flight of stairs.
High-Value Article Inventory Form
The carrier will ask you to list your valuables worth over $100 per pound on this form.
Moving Accessory Services
These services can be packing, unpacking, assembly, reassembly, or tidying up after the move among others. They are in addition to transportation charges.
Bill of Lading
The receipt for your household items and the contract for their transportation. It is your responsibility to understand this document prior to signing it. If you do not agree with something on this document, do not sign it until you are satisfied that it is correct. This is a critical document, so keep it safe.
Binding/Non-Binding Estimate
A binding estimate is an agreement made in advance that guarantees the total cost of the move based on the services and quantities listed on the estimate. A non-binding estimate is the mover's approximation of the total cost based upon the estimated weight of the household shipment and accessory services requested. The final charges will be based on actual weight and tariffs in effect.
Guaranteed Pickup and Delivery Service
An additional level of service whereby dates of service are guaranteed, with the mover providing reimbursement for delays.
High Value Article
Items included in a shipment that are valued at more than $100 per pound. These items should be disclosed to the mover to ensure that they are protected accordingly.
Inventory
The detailed descriptive list of your household goods showing the number and condition of each item.
Transportation Charges
Charges for the vehicle transportation portion of your move. These charges apply in addition to the additional service charges.
Order for Service
The document authorizing the mover to transport your household goods.
Pickup and Delivery Charges
Separate transportation charges applicable for transporting your shipment between the warehouse and your residence.
Valuation
The degree of "worth" of the shipment. The valuation charge that you are assessed compensates the mover for assuming a greater degree of liability than that provided for in the base transportation charges.
Similar Posts
Since your home is climate controlled, you may not think to consider a climate controlled storage unit when you move. You may not stop to think that your valuab...
It's a natural for summer to be the most popular season for moving. You avoid the inclement weather of winter. If you have kids, you won't disrupt the school se...