If you are moving yourself, you are most likely not looking forward to moving your washer and dryer. They are easily damaged during relocation.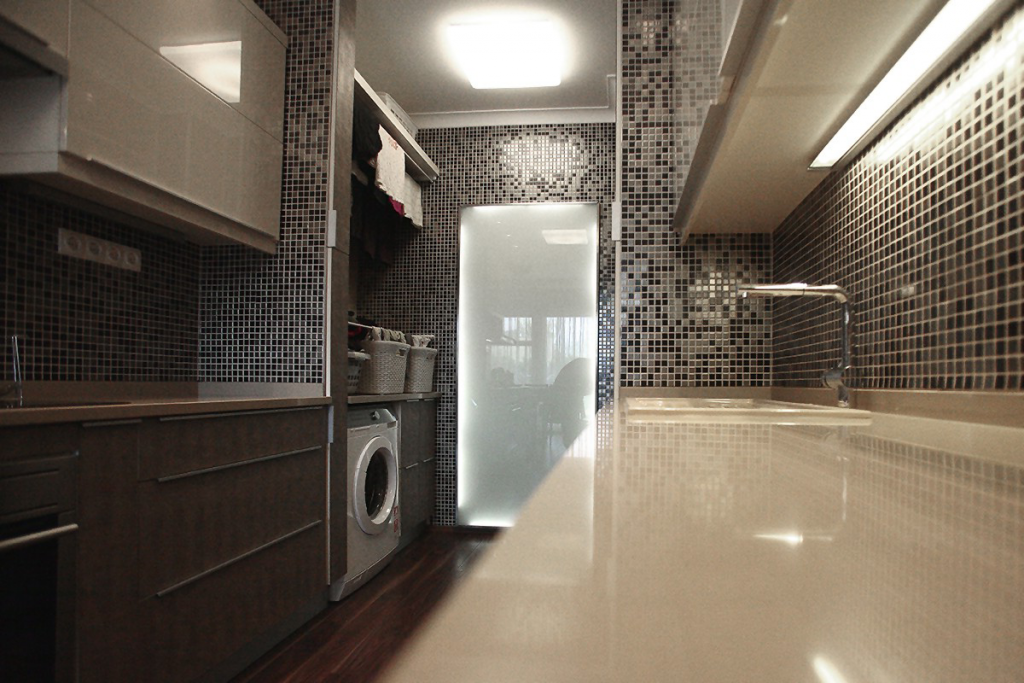 Not securing the drums and doing other required prep can result in expensive repairs. We recommend that you hire a professional, but if you still choose a DIY move, here are some tips for moving a washer and dryer:
Disconnect the Unit
It is crucial that you shut off all supply to your washer and dryer units prior to moving them. This means the gas supply valve behind a gas dryer and the breakers to any electric washer or dryer. Again, we highly recommend a professional, since a mistake in shutting off the gas can result in a hazardous gas leak.
Next, shut off and disconnect the water supplies prior to moving the units. Also, remove the drain hose from its stand pipe. You will find these directly behind the washer and dryer units.
As you move the dryer away from the wall, watch the tension of the hidden vent, gas and electrical supply lines. Depending on your type of appliance, these may have a flexible or solid vent pipe, which will be secured by clamps or screws. Carefully loosen any permanent fasteners.
Clean & Air Dry
You won't want to move a dirty appliance, so give both the washer and dryer a thorough cleaning prior to wrapping them in protective padding for the move. Wipe off the outer housing with a damp cloth and mild soap to remove any lint, dust, or other residue.
Prevent the growth of any mold by thoroughly allowing your washer to dry out. Leave the door open a minimum of 24 hours after you disconnect the water supply. This will help ensure the washer is free from moisture during relocation.
Secure the Drum
Many washers and dryers have moving bolts or pins that will secure the drum during relocation. If you no longer have the original kit that came with the appliance, check with a professional service technician for help or advice on the best way to secure the drum of your particular model.
Important Advice When DIY Moving Your Washer and Dryer
Appliances need special care as your prepare for your relocation. Many units have gas supplies or high-voltage connections that require the help of a professional appliance technician. If you hire a mover, double check their policies about moving them. They may not always assist with disconnect, service, or reinstall.
Some movers will ask you to authorize them to pre-arrange for appliance servicing for a move. This service should be provided through a vetted, third-party service and added to the Bill of Lading as an extra cost.
Many movers will not do – and should not do – the following:
Disconnect appliances or reconnect them in the new residence.
Disconnect utilities.
Remove or install window air conditioners or television and radio antennas.
Repair appliances.
Perform plumbing, wiring, carpentry, or electrical services.
Check with your Global Van Lines Moving Concierge about moving your washer and dryer. The cost for third-party servicing may be far more cost effective than a DIY move that leaves your appliances in disrepair or damaged.
Similar Posts
It's a natural for summer to be the most popular season for moving. You avoid the inclement weather of winter. If you have kids, you won't disrupt the school se...
Are you moving items that have considerable value or may be easily damaged and difficult to replace? You may want to protect those items with additional insuran...