Is your closet the size of a small apartment? Or is it a normal size, but stuffed from top to bottom? Either way, moving clothes can be the most daunting task for some people. Where do you start? How do you conquer the clutter? Here are some great tips for streamlining the task.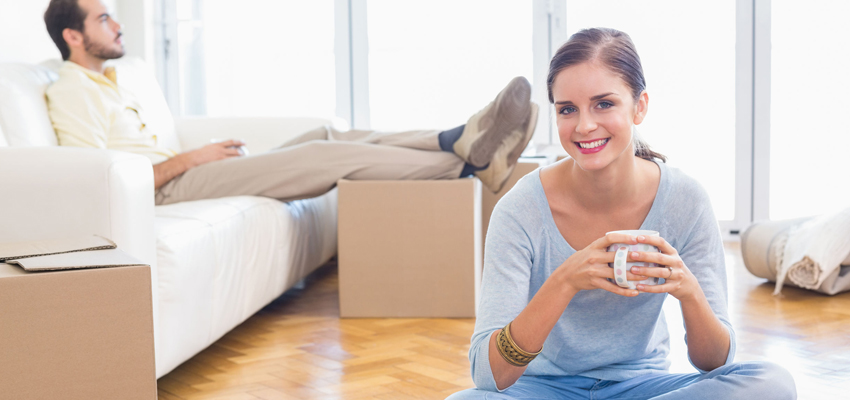 Planning Your Move – Tips For Moving Your Closet
Some people throw their clothing in the backseat of their car while others carefully fold and pack everything in their closet. Either way moving with your clothes can be tricky, save time while moving and help relocate your closet by considering these moving tips.
Assess Your Clothing Value, Discard Older Items
If fashion is important to you, and it is to many people, your first step is to gather together the latest editions of Women's Wear Daily, Vogue, In Style and Elle, (GQ for the guys) and begin assessing the fashion value of each clothing item.
Your older items can be just as fashion worthy as the newer pieces. Start a donation or garage sale pile for the blouses, dresses, skirts and pants that don't make the cut.
Which Clothes Don't Fit? Why Move Them?
The next step is to truly assess which items no longer fit. They may be too big, too small, or simply not proportioned appropriately anymore. Add the rejects to the pile.
Start Donation Piles With Older Clothes
The final step is to cull those items that you may still love, but have just too much wear and tear. Check for pulled seams, tiny holes, stains – anything that would prevent you from proudly stepping out in the outfit – and add to the donation/garage sale pile.
More Tips for Moving Your Clothes
Here are some simple tips that can make moving the contents of your closets and dressers a little easier.
Plan Our Your Move

Make a plan of the packing materials you will need. Estimate how many wardrobe boxes, garment bags, tape, and regular boxes you will need. Having this handy in advance will prevent you from spending too much on moving day when you're stressed out. In addition, plan on moving the clothes by season. If you are moving to a cold climate in winter, keep your sweaters, coats and other cold weather items together and label them appropriately. Or, if you are moving to the desert in July, light t-shirts and shorts should be grouped together. Either way, you want those boxes to be immediately accessible upon arrival at your new home.

Moving Clothes on Hangers

Wardrobe boxes are very convenient, although you can move clothes on hangers without them. You simply take the clothes from the closet and transfer them into the hanging bar in the box.

If you want to keep clothes on hangers without using wardrobe boxes, garment bags are excellent at protecting your clothes. For shorter moves, you can transform large trash bags into garment bags to save money.

Clean and Dry Your Clothes

Pack only clothes that are completely clean and dry. If they are damp and you don't get around to unpacking for some time, mold and mildew can accumulate. While that can sometimes be cleaned up, the result will frequently destroy nicer items such a shoes and other leather goods and trims.
Finally, keep the most necessary items out to pack in your suitcase to take with you. If you are moving on a Sunday and have to be at your new job Monday morning, don't pack your work wear in with the boxes.
Similar Posts
It's a natural for summer to be the most popular season for moving. You avoid the inclement weather of winter. If you have kids, you won't disrupt the school se...
Are you moving items that have considerable value or may be easily damaged and difficult to replace? You may want to protect those items with additional insuran...