Moving with pets has its challenges. Your furry family will feel its own sense of upheaval just as everyone else.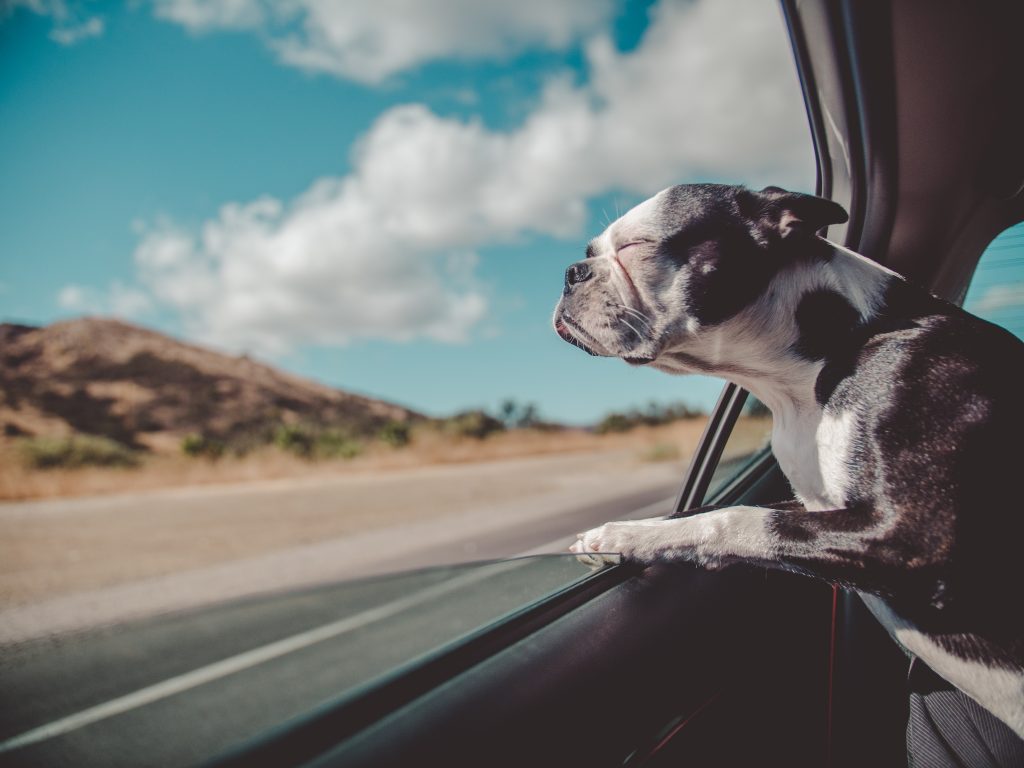 They may feel the stress of moving too, and they are excellent at reading your body language. If you are experiencing anxiety and tension during a move, Fido and Fluffy will pick up on it.
Dogs are generally adaptable, and they are more tied to you rather than the four walls of a home. Still, moving with a dog can be a bit chaotic without a little planning ahead. We have compiled some tips to make the upcoming relocation smoother for your dog and you.
Keep Your Routine As Normal As Possible
Your normal routine will be off course during a move, but your dog will still need his meals and walks to be when he expects them. To the best of your ability, keep your dog's schedule regular. In addition, try to work in a little extra one-on-one time with your friend. If you can set aside an extra 10 minutes to play fetch, your dog will be less inclined to conclude that he will be left behind and become anxious.
Exercise Frequently
Exercise is so important to your dog's physical and mental wellbeing. The old adage is true: a tired dog is a good dog. Letting your dog work off extra energy will help keep stress levels low and help him stay calm. Take an extra lap around the neighborhood and play fetch a little longer. If you don't have the extra time, this may be an opportunity to hire a dog walker or ask a neighborhood kid to help. Avoid skipping exercise entirely. This may leave your dog frustrated and nervous.
Keep Them Entertained
In addition to exercise, you can keep them busy with toys and games. Once in your new home, you can play hide and seek with her favorite squeaky toy or treats for her to find. Or you can use a treat puzzle to keep them occupied trying to figure it out. An easy DIY treat puzzle is to place treats in the cups of muffin tins then top the cups with tennis balls. Your dog will stay busy digging for treasure while you unpack.
Find Another Place On Moving Day
One of the best strategies for both you and your dog is to have your dog out of the way on moving day. Overly anxious dogs can be a hazard if they are always under foot. Even if your dog is not stressed, it will be easier to get things done if they are not around. Find a friend or family member who can watch them. Or, use a dog sitter for the day who can take your beloved friend to the park or beach. If you use this approach, consider hiring the sitter before moving day so your pet can get to know them.
You may not be able to eliminate all the stress of moving for your dog, but you can make it much easier and smoother. This will set them up for adapting to their new home quickly. It may be extra work, but it's worth it for your furry family.
Similar Posts
It's a natural for summer to be the most popular season for moving. You avoid the inclement weather of winter. If you have kids, you won't disrupt the school se...
Are you moving items that have considerable value or may be easily damaged and difficult to replace? You may want to protect those items with additional insuran...