Soft furniture like upholstered chairs and couches need protection during a move just like any other furniture does. Here are our top tips to make it easier.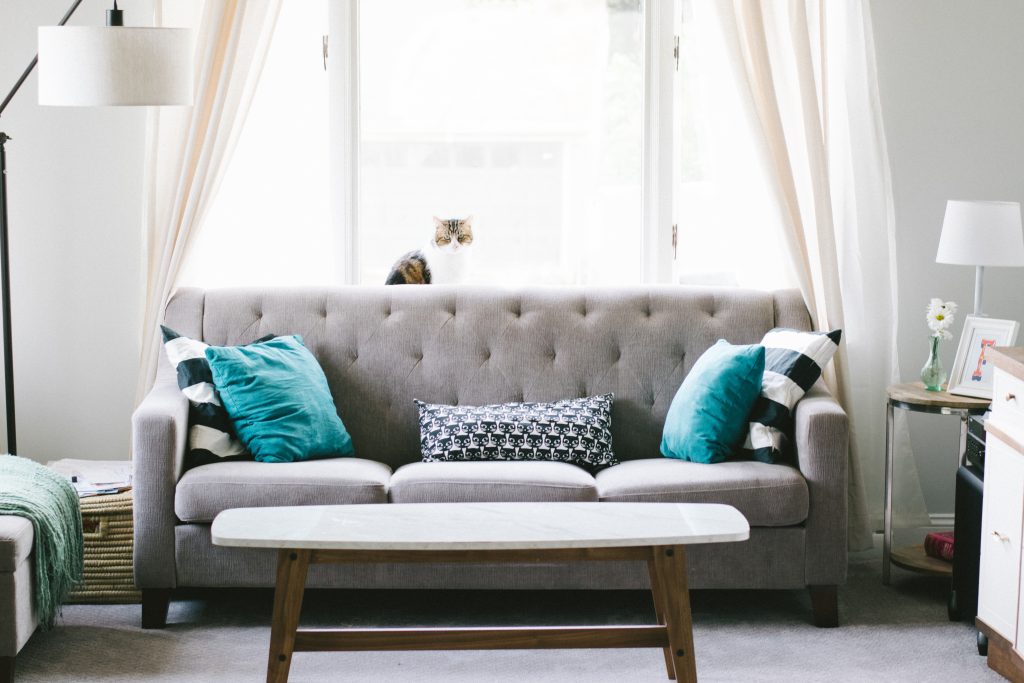 Protecting Upholstered Furniture During Your Move
You already know that wood furniture needs extra care to avoid scratches and other damage. But what about your upholstered furniture? Do you know how to ensure it's properly protected during a relocation?
Your professional moving crew should take extra care with soft furniture to ensure that it doesn't get torn or stained during the move, but you can do several things before they arrive.
Clean Your Soft Furniture
The first course of action is to clean the soft furniture. You don't want to move any extra dirt or dust into your new home. You might be surprised by how much dust, hair, and crumbs a sofa has hiding in the crevices. You can use your vacuum attachments or a small handheld vacuum to pick up all the dirt and hair as well as any fur if you have pets. Be sure to get deep into the corners and crevices. You might just find some spare change or lost remotes hiding under the cushions as well.
Keep Your Upholstered Furniture Assembled
If you bought your upholstered chairs and sofa and assembled them yourself at home, do not take them apart. You not only create more work for yourself, but you could also lose key pieces or fasteners.
If you bought the furniture recently, you may still have the plastic covers they were delivered in. These keep the sofa or chairs clean during the delivery. If you no longer have them, you can buy plastic slip covers to keep the items clean during the relocation. You could also ask the movers to wrap your soft furniture in plastic.
Your moving team may remove the legs from larger pieces to get them through stairwells and hallways. They should wrap the furniture in blankets to protect the walls and prevent damage to the furniture during transit.
Lift Carefully
A professional moving team can make moving a large sofa seem so easy. However, if you are doing a DIY move, remember to lift carefully using your legs, not your back. Angle the couch through narrow openings. Because upholstered furniture has its own cushioning, you might be tempted to think it doesn't need extra protection when getting packed into a moving truck, but in fact it's just the opposite. If you're loading your own truck, take care not to jam your sofa on any which way. Keep it upright, and don't pile boxes and other heavy items on top of it.
Similar Posts
It's a natural for summer to be the most popular season for moving. You avoid the inclement weather of winter. If you have kids, you won't disrupt the school se...
Are you moving items that have considerable value or may be easily damaged and difficult to replace? You may want to protect those items with additional insuran...