Protecting the floors and carpets during a move is very important. Whether you are moving out of a rental or you have sold your home, you want to avoid the cost of repairs during both the move in and move out. This is especially true in fall, winter, or spring, when there could by rain, snow, and mud.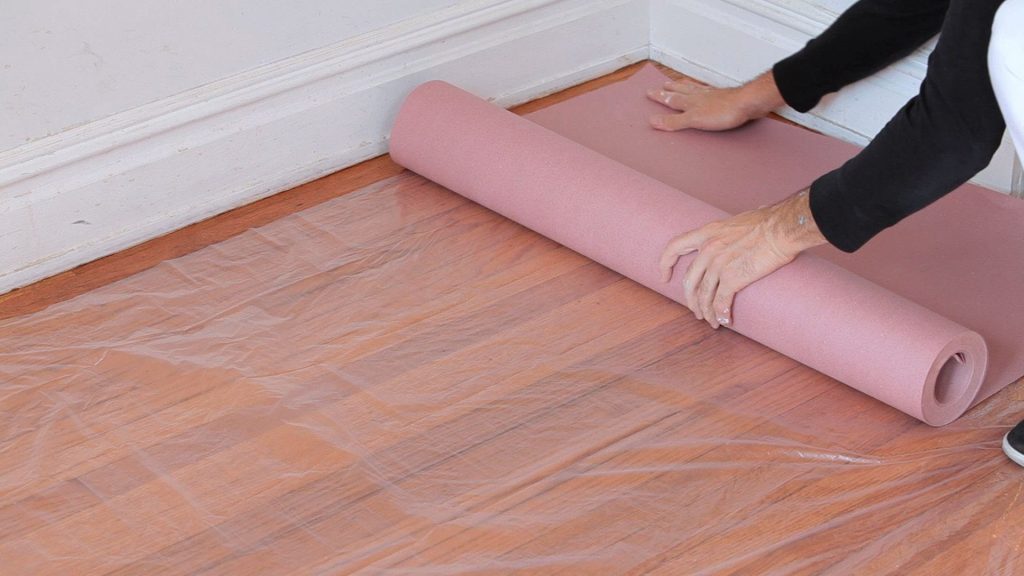 Tips for Protecting Floors and Carpets
If you are hiring a professional moving company, ensure that they will take the necessary precautions. They should already be skilled at keeping floors and carpets in good shape, and they should be able to explain in advance what methods they will use, as well as what protective materials.
Put a door mat on the inside and outside of the doors to catch debris during the move.
For hardwood floors, use heavy duty paper taped down securely over the high traffic areas. You can add more protection by placing rug runners or area rugs over the paper. Look for some that have non-skid material on the bottom.
For carpets, use carpet mask. The surface is not slippery, and it is self-adhesive while providing good protection.
The strongest protection for your floors or carpets when moving heavy furniture is actually plywood. It creates a temporary flooring surface so the moving job can be finished without dents or scratches to the primary floor. However, do not use plywood as a slider. That will create scratches, dents, or other damage.
Use dollies with rubber wheels instead of metal wheels for additional protection.
You can use socks on the legs and feet of tables and chairs, so if something gets dragged on the floor or carpet, it will prevent scratches or other damage.
Furniture sliders are an excellent option, and many moving companies rent them. They come in a variety of sizes and are useful for tables, dressers, armoires, chairs, desks, and other heavy items.
Protecting Floors and Carpets During Your Move
As you can see, it is easy to protect floors and carpets during a household move with some extra care. Try the options above, or check out your local hardware stores or online. You will save yourself and your wallet by being prepared.
Similar Posts
It's a natural for summer to be the most popular season for moving. You avoid the inclement weather of winter. If you have kids, you won't disrupt the school se...
Are you moving items that have considerable value or may be easily damaged and difficult to replace? You may want to protect those items with additional insuran...