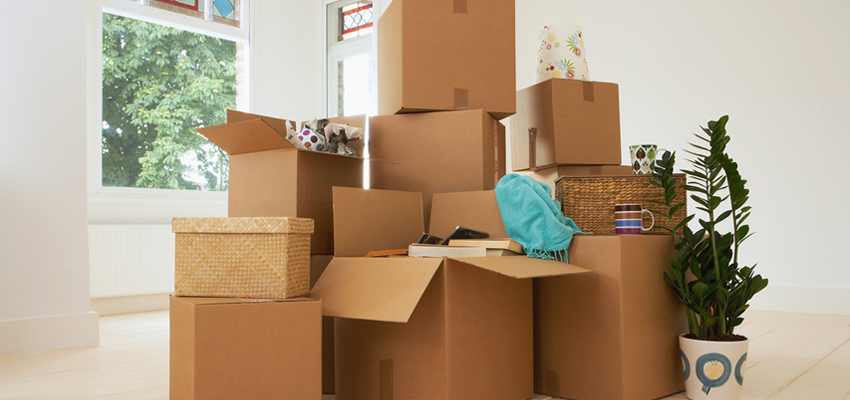 Are you a procrastinator? Or did life simply become a bit overwhelming with a growing to-do list?
If you find yourself with a looming move date, yet you haven't begun packing, don't panic. Follow some simple steps to help smooth the process and keep things organized.
Start First with a Calendar and List
You may want to immediately begin boxing things up, but do you have the boxes yet? The first step to take is to pull out a calendar to create a timeline. If you have nine rooms to pack, and only nine days until moving day, obviously you will need to box at least one room per day. Put that down in writing and commit yourself to accomplishing this task.
The second step is to make a list of all the packing materials you will need. This may include boxes, bubble wrap, tape, markers, wrapping paper, etc. Then gather those materials first prior to beginning the packing process.
If you are pressed for time, you may need to buy much of the packing materials due to the lack of spare time. Or if you have a little wiggle room, you can save money by seeking out inexpensive or free boxes and other supplies. Check with your friends about any spare boxes they may be willing to part with. Sometimes local groceries stores will put aside some boxes for you, and you can always use old newspapers for packing material.
Begin Packing
Perhaps being methodical is not your strongest trait, but this is one time that being consistent and steady will help. Go through each room one at a time and sort through what will go with you and what will be donated or sold. This has two purposes: you can assess the challenge ahead and purge the clutter at the same time.
Begin the packing process by packing the rooms used less frequently first working your way to key areas such as the kitchen. Plus, determine how you will be moving the large, heavy household belongings first prior to packing the small, easy-to-pack items.
Get proper packing materials
To make the most out of these fast packing tips, you're going to need a good deal of adequate and sufficient supplies to get the packing job done without having to interrupt it or worse – temporarily halt it.
Pack Faster with Fewer Belongings
Moving can be an opportunity to sort through your unwanted items. Who wants to move things that are no longer useful or desired?
As you pack, begin separate piles of the unwanted goods – some for donation and others to sell at a yard sale. You will pack much more quickly this way. And you could make some money on the side.
Using the above tips will help speed the process and make the task a little less daunting. You may even find that you gain some priceless time to make the move a whole lot easier.
Similar Posts
It's a natural for summer to be the most popular season for moving. You avoid the inclement weather of winter. If you have kids, you won't disrupt the school se...
Are you moving items that have considerable value or may be easily damaged and difficult to replace? You may want to protect those items with additional insuran...