The packing, loading, unloading, and unpacking are finally complete. You are wrapping up with your moving crew, and perhaps you are wondering if you should tip them. You have entrusted your personal belongings to them, and they did the heavy lifting. Are you obligated to reward them beyond their agreed upon rate?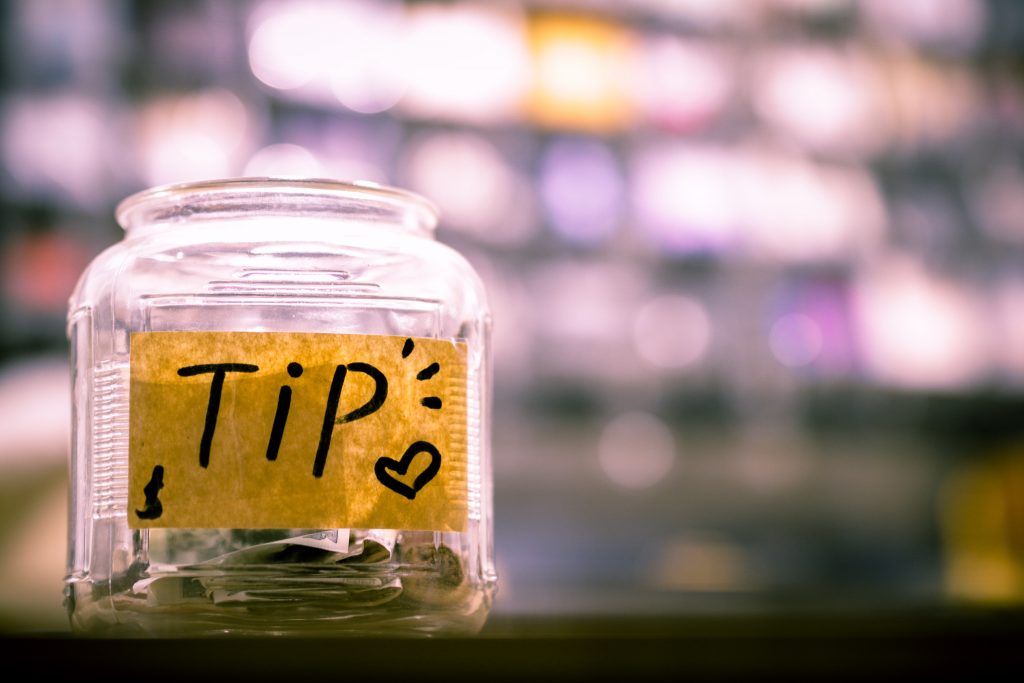 As with most tipping, its optional and solely your decision. However, truly exceptional service may be worthy of extra financial recognition for a job well done. Your mover won't expect a tip. You don't have to worry about them standing with an outstretched hand. But, if you were pleased with the service, don't hesitate to tip.
Showing Appreciation to Your Movers
Moving companies are in the service industry, and tipping is a traditional method of showing your approval of superior service. Even so, you should not feel obligated to tip your movers. While some people may fret over whether or not to tip the moving crew, the simple answer is to ask yourself: "Am I completely happy with the service I just received?" If the answer is yes, tip away!
Here are some considerations to help you decide whether to tip your moving crew:
Did the packers and movers arrive on time?
Was the entire crew professional, courteous, and responsive to your needs?
Did the movers act professionally at all times during the relocation process?
Did they politely and comprehensively answer your questions? If they didn't have the answer, did they seek out a supervisor who could answer the questions?
Did the moving crew treat your possessions with care?
Did they do everything necessary to avoid property damage?
Did they work consistently from start to finish? Or did they try to extend their breaks or use disrespectful, dishonest time-wasting maneuvers? This can happen with local movers who are paid by the hour.
How Much Should You Tip Movers?
If you have made the decision to tip, then what amount should you give them? There is no set rule. Opinions are varied. Some moving companies might suggest 5% as an industry standard, which is a fairly reasonable rate. If a two-person crew moves you for $500 to $750, the tip could total $25 to$40 per person.
The most important factor in the decision to tip is the quality of service you received. Consider how carefully your items were treated during the relocation and adjust your tip up or down in relation to that service. If you do decide to tip, bring cash. Divide the cash equally between the individuals and hand it personally to each person.
Similar Posts
It's a natural for summer to be the most popular season for moving. You avoid the inclement weather of winter. If you have kids, you won't disrupt the school se...
Are you moving items that have considerable value or may be easily damaged and difficult to replace? You may want to protect those items with additional insuran...