When you are moving to a new home with less square footage than your current one, down-sizing is in order. Otherwise, you could end up with more belongings than can fit in your new place.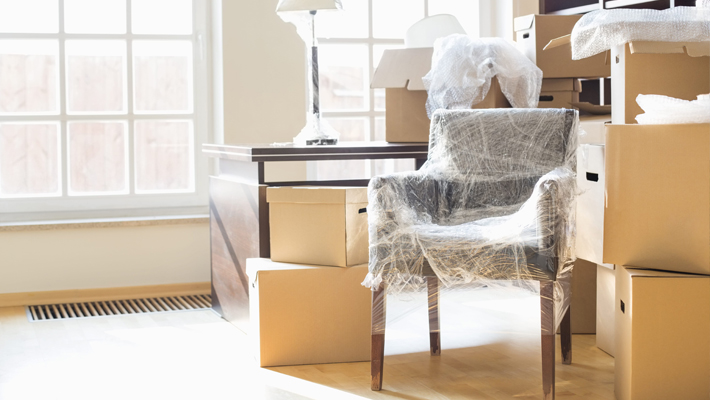 Here Are Some Ways To Help You Downsize Your Home
Make a list of all of your "must-haves." Take a quick inventory of your belongings. Then, make a list of the things that you can't part with. This makes it easier to throw things away. By keeping things that are on your list, you'll feel more in control of the situation and less upset about the things you have to give up.
Begin going through your belongings well before the move. Each day, go through one part of your home. Whether you choose the junk drawer in the kitchen or the coat closet, work on it a little bit at a time. Throw away the things that you won't miss and keep the things you can't live without.
Know how much space you have to work with. Make sure you know the dimensions of the rooms in your new home. Then compare them with the dimensions in your current home. This will give you an idea as to whether or not your furniture will fit, if you have space for your dressers, and how much of your stuff will have to go.
Don't throw anything out. Instead of throwing out those old hangers and paint-stained pants, consider donating them instead. Giving things away tends to be easier than throwing them away.
Divide your things into 3 bins when sorting through them. You need to sort your possessions into 3 different piles, one to keep, one to sell, and another to donate to charity. Each of your belongings should fall into one of these 3 categories. Keep in mind that you should only keep about one-third to one-half of your belongings.
Call The Move Professionals To Help With Your Home Downsizing
When it comes to coordinating your home downsizing, don't do it on your own. Instead, hire a professional company to ensure that everything is done as it should. Global Van Lines is your shop for all things moving-related. Whether you need someone to sort, pack, and load your belongings or just a truck to rent, Global Van Lines is here to help. To learn more about how Global Van Lines can make your move easier, visit www.globalvanlines.com.
Similar Posts
It's a natural for summer to be the most popular season for moving. You avoid the inclement weather of winter. If you have kids, you won't disrupt the school se...
Are you moving items that have considerable value or may be easily damaged and difficult to replace? You may want to protect those items with additional insuran...