Whether it's to start your life anew or a new job is awaiting, moving across country can present a variety of obstacles and headaches during the relocation. Moving long distance can be logistically formidable as well as expensive. To help you with your move across country, Global Van Lines has pulled together a few helpful tips to smooth the way.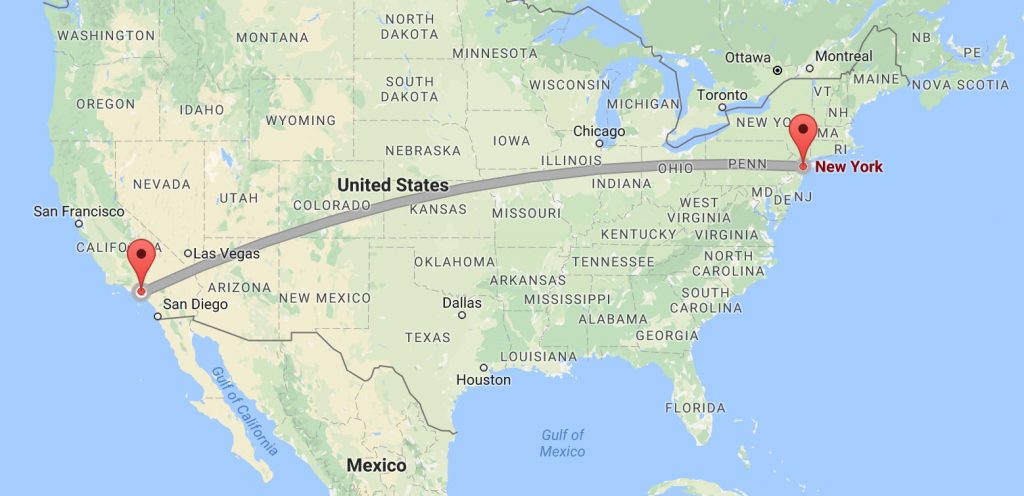 De-clutter as Much as Possible
Will that bargain DIY bookshelf really survive a long distance journey? Are there clothes in your closet that you haven't fit into in several years? A long-distance relocation gives you the reason to finally clean out the excess clutter that has accumulated. Consider very seriously if each item is worth hauling across country. Also take into account your new home and how your personal items will fit. If you have time, you can hold a garage sale or sell your items online on sites like Craigslist or Nextdoor.com to put a little extra spending money in your pocket.
Organize What Remains
Getting and staying organized prevents many headaches and makes moving day so much easier. You will be able to assess how many boxes you'll need, what sizes, and what packing materials to acquire. Plus, when you unpack at your new home, you will be able to easily identify anything that is missing.
Plan a Budget
A cross-country move can add up quickly into the thousands of dollars. Global Van Lines offers you a personal, dedicated Moving Concierge to help you best determine what services and products you will need and stay within your budget. Other options include moving during the off season, which is October through April for better rates, or if you are moving for a new job, asking your new employer if the company can help with costs. You can pack yourself and hire movers just for the really heavy lifting, or go completely DIY and rely on generous friends.
Pack Wisely
Many movers and shippers charge by box rather than weight, so it's best to pack wisely and fit as many items in one box as possible without risking damage. However, you will still need to pack the fragile items carefully.
Plan a Vacation
If you are having professional movers assist with the cross country move, you might plan a little vacation around the travel time. Plan a route that takes you to some national parks or other places you have wanted to visit along the way. This also gives you the opportunity to stretch your legs and remain relaxed and calm during the journey. If you are flying, you can always schedule a day or two as a layover and see a new city.
Take Your Time
You are organized and things are running smoothly; however, expect the unexpected. Children, pets, weather, and other variables are guaranteed to throw a monkey wrench into the works. If you build in extra time into your plans, and perhaps a little extra cash, you will be well prepared to handle the bumps in the road.
Global Van Lines has been assisting individuals and companies with cross country moves for decades. We are the only moving company that gives you a Moving Concierge, whose sole purpose is to assist you with designing just the right relocation for your needs and budget. Contact us today to learn how we can make your move across country go smoothly.
Similar Posts
It's a natural for summer to be the most popular season for moving. You avoid the inclement weather of winter. If you have kids, you won't disrupt the school se...
Are you moving items that have considerable value or may be easily damaged and difficult to replace? You may want to protect those items with additional insuran...