If you are relocating to another country and bringing your computer with you, you will need to research some crucial issues related to getting it connected prior to moving away from the U.S. Some of these issues relate to the type of power supply available, especially if you use a modem to connect to the Internet.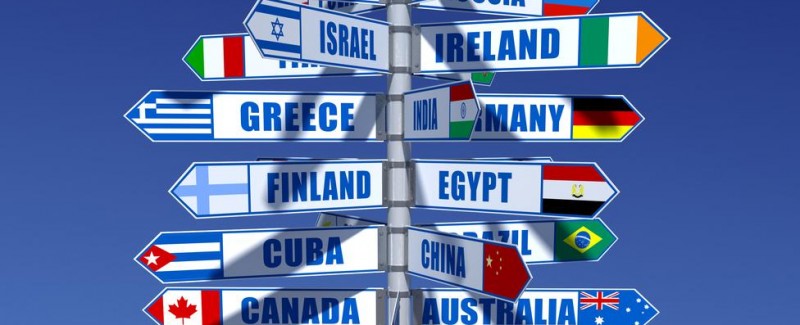 You will want to find answers to these questions before leaving to ensure that you can connect your computer and have compatibility with the local amenities.
Do the local phone systems use digital technology? Modems will not work through digital exchanges, but you can use an adapter to resolve this issue. You can also try a line-tester to find this answer once you arrive.
What type of telephone plugs are used? Some telephones may be hard-wired directly into the wall. An acoustic coupler can help solve that problem, and you may want to bring along a plug adapter and an extra telephone cord.
What are the electrical current, voltage, and plug configuration in the new country? Some computers have built-in voltage adapters, but you may need to obtain an appropriate plug adapter and check if it should be grounded.
Other Issues to Moving a Computer Internationally
How reliable is the power supply? Will you need a back-up power supply or a surge protector?
What is the quality of the local telephone service? Do the lines deliver uninterrupted, clear data?
Is the local phone service known for "tax impulses," which are high frequency blips that can interrupt transmission of data. In this case, you can bring along a filter.
Is the local dial tone different in the new country? If so, your modem may not recognize it. You may encounter either pulse or tone dialing. Check to see what type your modem works with.
Double check that your modem is approved for use in your new country. The manufacturer or supplier should be able to tell you this.
If you face connectivity problems once you arrive in your new home, you can tackle them by trying different dialing methods that can bypass local dial tones. This way, you won't need to reset your modem to recognize a wide array of international access codes. Or, you can try connecting the modem manually.
Of course, if you are relocating for an extended time, you can always find the local Internet Service Provider and set up a permanent connection. At Global Van Lines, your dedicated Moving Concierge can assist you with finding the answers to these questions long before you pack and travel to your new country. We are the only company to offer this personal assistance at no charge to you, and your Moving Concierge is devoted to helping you arrange for just the right moving service for you and your budget. Contact us today to get started on the smoothest moving experience possible.
Similar Posts
It's a natural for summer to be the most popular season for moving. You avoid the inclement weather of winter. If you have kids, you won't disrupt the school se...
Are you moving items that have considerable value or may be easily damaged and difficult to replace? You may want to protect those items with additional insuran...