If you will need to store some or all of your personal items during your move, you will need to determine in advance the type of storage unit appropriate for your situation.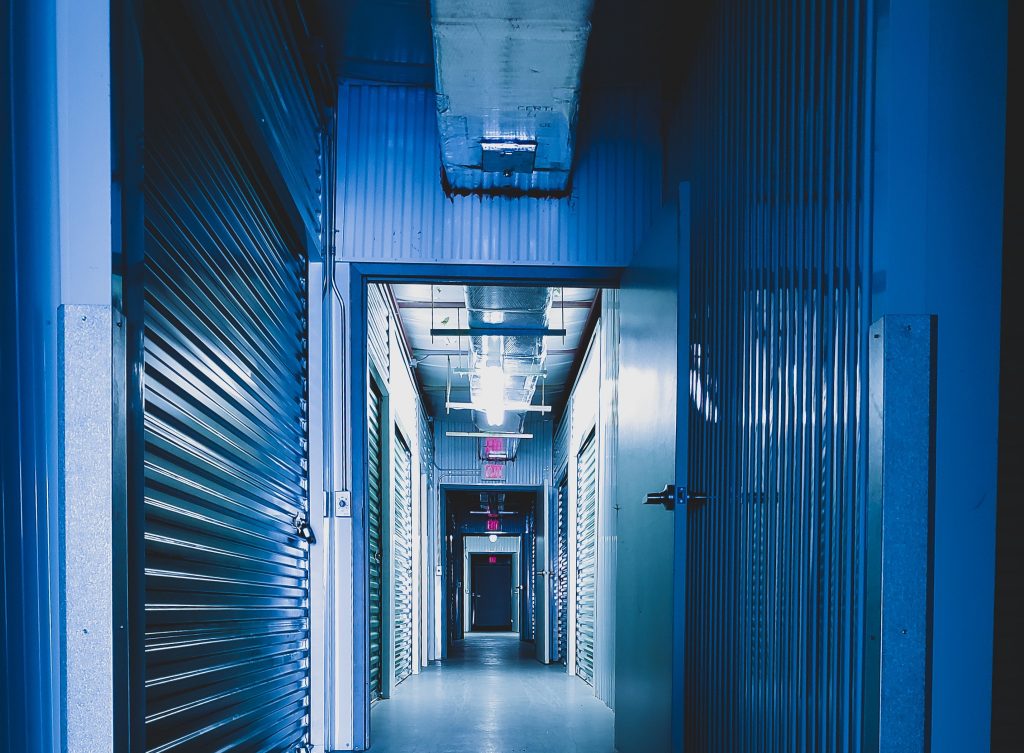 You have several options from DIY portable storage units to full service, climate controlled facilities. Let's take a look at the features of each to help you select the right storage.
Portable Storage Containers
Portable storage containers offer an easy, efficient method for sending your items into storage. You select a date for your storage container to be dropped off. You fill it as you desire on your own schedule. Then you schedule a pick-up. They will store it in a facility for as long as you need and deliver it to your new home when you want. Or you can keep it short term right in your driveway. However, you do need to supply your own heavy duty lock.
Indoor Storage Units
An indoor storage unit is a defined space that you rent inside of a storage facility. You move your items in yourself. You will typically have an array of options, such as size of the storage unit, built-in keypad locks, or ground floor location. Your goods will be protected from weather, although not all indoor units are climate controlled. So, your personal items may be exposed to extreme heat or cold.
Outdoor Storage Units
Rather than entering a building to access your indoor storage unit, an outdoor storage unit is accessible from outside. You can drive right up to the door. You will need to ask about providing your own lock, on-site security, gate entrance codes, among other things. These are a good solution if you want quick access to your stored goods, although you could be exposed to unpleasant weather conditions.
Climate Controlled Storage Units
Climate controlled storage units are designed to prevent damage to your personal items resulting from weather extremes such as heat, cold, and humidity. These are a good option if your items could be negatively impacted to these elements. This could include antiques, paintings, and wood furniture.
Specialty Storage Units
If you have an item that needs special space or care, then a specialty storage unit may be best. Personal items that need extra care could be a wine collection, an RV, or an antique car. If you need the storage for business items, you can look for commercial storage. You may have to drive a little farther to reach your items, but the extra care may be worth it.
Full Service Storage
If you are seeking the ultimate in convenience, then full service storage is the way to go. The company will drop off plastic bins for you to fill with your personal items. They will pick them up at your convenience, store them, and bring them back when you want. Many have apps for you to schedule a drop-off and pick up. This is a new trend in the industry, so full service storage is still catching on and may not be available in your area.
Things to keep in mind as you shop around are: rental fees, security options, administrative fees, sign-up fees, access codes, and locks. As always, get several quotes from at least two or three storage facilities to ensure the best options for your situation. With just a few phone calls, you should be able to easily find the right facility.
Similar Posts
Are you moving items that have considerable value or may be easily damaged and difficult to replace? You may want to protect those items with additional insuran...
Moving with young children presents challenges even during normal times. Now with social distancing guidelines during the coronavirus outbreak, packing up and m...