Packers are typically very experienced in packing household goods. They work quickly and efficiently, and they are expected to pack carefully while ensuring that each box is not over packed or under packed.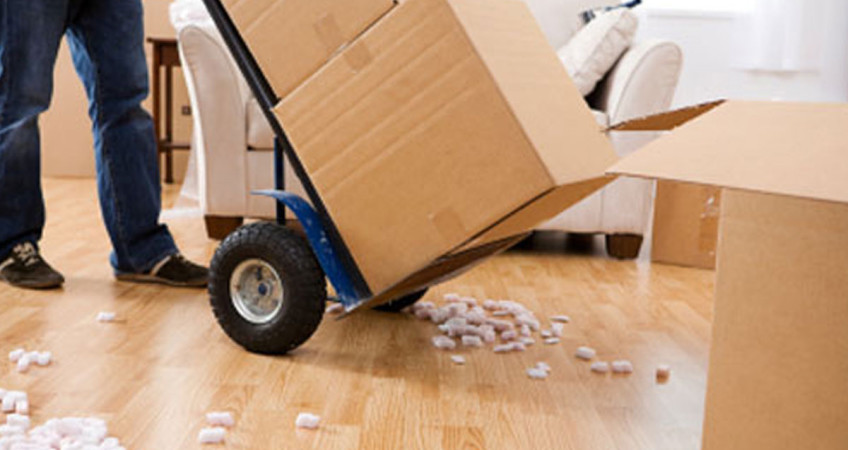 They are trained to meet or exceed the industry standards. If you have never hired a moving company to pack your goods for the upcoming move, you may have some questions. Here are several of those common questions.
What Will Packers Do?
First, your packers will take measures to protect your home and floors. Then they will bring in packing materials, tape, paper, and cartons. Generally, they will work individually in different rooms rather than as a team. One packer may do the living room while the other does the kitchen. They will mark the cartons indicating the room, but not list specific items.
Will Any Of My Things Be Damaged?
Experienced packers are trained to effectively wrap and protect your possessions and safely place them in a box or carton. Of course, sometimes things happen, and the specific circumstances can influence whether something gets broken. However, damage is far less common when you use a professional packer than if you pack yourself.
Should I Be There During the Packing?
Yes, you do need to be at home during the packing. In addition, you should ensure that young children and pets are not underfoot to slow down the process or create unsafe distractions. Typically, there may be parts and pieces lying around from disassembling items. This can be a danger to kids and pets, so keep them out of the way.
How Do They Know What To Pack?
The packers will not try to determine what may be trash or not. They will pack every item they find. It's important for you to remove trash, recycling, and items to be donated prior to the day they arrive. You also should ensure that your washer, dryer, and dishwasher are empty. And set aside anything that you will be transporting yourself and label them with a sign that says "do not pack."
Who Determines When The Job Is Done?
It is your responsibility to ensure that everything that needs to be packed has been packed before sending the team on their way. Do a thorough walkthrough of your home with the packing team, and open every cabinet, cupboard, drawer, and closet. Look at all the shelves in the pantry. Once the packing team has left, you will need to pack any stray items you find before the driver arrives. If you want the driver to do any packing, you will typically have to pay extra.
If you are planning a relocation, let Global Van Lines assist you. We offer you a personal Moving Concierge who will help you plan the right move for you and your budget. There is not cost or obligation for contacting your Moving Concierge, so call today!
Similar Posts
Are you moving items that have considerable value or may be easily damaged and difficult to replace? You may want to protect those items with additional insuran...
Making a move to a new home represents a huge transition in life. You hope that moving day is the end of that major transition; however, it can mark the beginni...