A self-storage unit can be quite handy during a residential move. It offers you many helpful benefits. You can store your household items and furniture safely while you search for your dream home.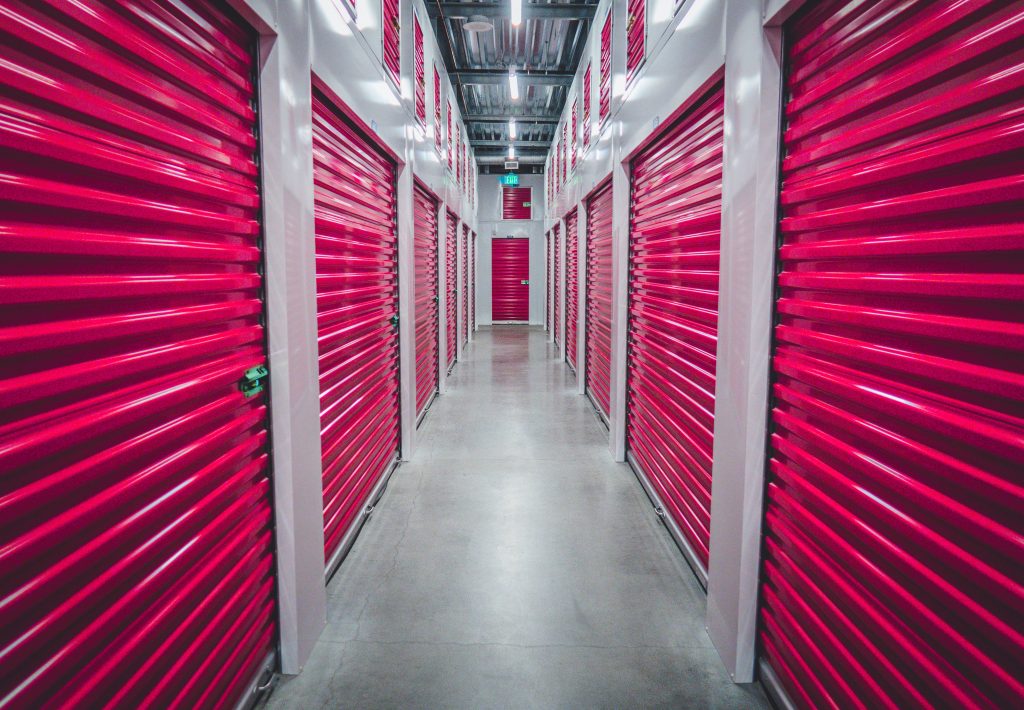 Or, it can be a long-term solution to help keep your current home organized and clutter-free. We have put together our top five bits of information that you need to know to make renting a storage unit most effective.
Rent a Storage Unit ASAP
Self-storage units tend to rent out quickly. As soon as you know that you need one, consider renting it asap. Many storage facilities have a variety of sizes and shapes. Still, you may need to search for just the right one for your needs. Most storage units offer short-term rental options, which means they tend to turn over quickly. Start your search once you know you are moving.
Know What You Can't Store in a Storage Unit
You will face a list of rules about what you can and cannot store in a storage unit. Be sure to read through it thoroughly. You should abide by the rules as storing any of the items and substances may lead to potential danger or irreversible damage to your items and the units adjacent to yours. Typically, these banned items include firearms, flammable liquids, and hazardous materials. Plus, storing food products or animal products are generally off-limits. Prior to moving any items into the unit, double-check with the facility to avoid violating any regulations on items that you cannot store.
Consider a Climate Controlled Storage Unit
You may be on a tight budget and trying to save pennies at every turn. However, take into consideration what it would cost you to replace furniture or household goods that might become irreparably damaged by extreme temperatures and climate conditions. Spending a little extra for a climate-controlled unit can prevent this from happening. High heat and humidity can cause warping and mold. Items such as family photos, scrapbooks, antiques, electronics, and furniture will do much better in a controlled environment.
Verify the Facility's Security Standards
Make sure your household items remain safe by verifying the facility's security standards and procedures. The most common elements include video surveillance, individually-alarmed units, and gated access. In addition, ensure that the facility has features to protect your items from damage from fire or smoke. This should include fire alarms and smoke detectors.
Make Use of Free Amenities
Even though most storage facilities have no problems filling their spaces, many still offer free amenities to help you. Some offer assistance unloading your household items, and others offer the use of a free moving truck. This will save you quite a bit of money since you will need to rent a truck for the actual move. Other amenities include moving blankets and pads as well as moving dollies to help move heavy items.
Remember Your Storage Unit Options
Take a thorough inventory of what you will be storing and what you need from a storage unit. Knowing this ahead of time will save you time, money and stress during an event that is already time-consuming, expensive and stressful.
In addition, contact your personal Global Van Lines Moving Concierge for more assistance with your upcoming move. We offer this service free of charge and no obligation to you. Let us help you plan and schedule the smoothest move possible!
Similar Posts
Since your home is climate controlled, you may not think to consider a climate controlled storage unit when you move. You may not stop to think that your valuab...
Moving with young children presents challenges even during normal times. Now with social distancing guidelines during the coronavirus outbreak, packing up and m...