Moving within the USA? Here are some of the most popular moving destinations in the United States. Read more about actives, local schools, restaurants, healthcare and more in this weeks moving tips blog.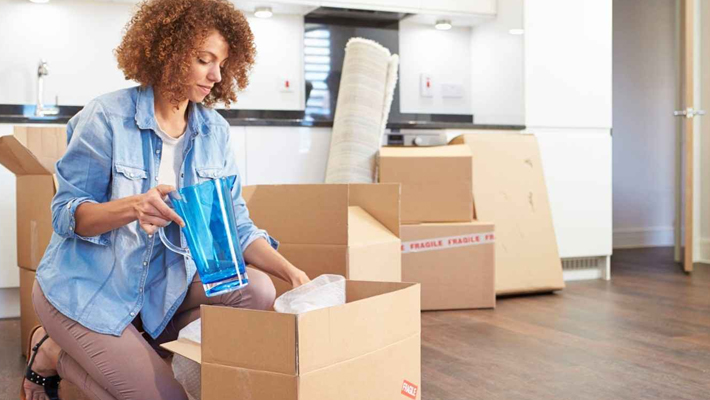 Popular USA Moving Destinations
There are thousands upon thousands of great cities in the United States. From Salt Lake City, Utah to Baton Rouge, Louisiana, the diversity and opportunity is endless. If you don't know where to start, here are some great places to consider:
Moving to Austin, Texas
Forbes Magazine named Austin the fastest-growing city for 4 years running. It is also the most dog-friendly city in the United States. Austin is a hub for growing tech companies, start-ups, and Fortune 500 companies in all types of industries.
Moving to Seattle, Washington
Seattle is infamous for its excessive rainfall—however, Seattle doesn't get as much rainfall as Florida. Locals report that Seattle isn't nearly as rainy as people think. It is located between the Pacific Ocean and glorious mountains, which make it the ultimate destination for all types of recreation.
Moving to Denver, Colorado
The Mile High City is located just an hour away from the Rocky Mountains, which are perfect for hiking, skiing, mountain biking, snowboarding, camping, and more! Denver is also one of the best locations for growing tech companies, as well as large companies to place a foothold in a convenient and successful location.
Moving to Madison, Wisconsin
With one of the top-rated healthcare systems in the United States, Madison is a great place for young people, families, and the elderly! There is an abundance of ethnic diversity, the University of Wisconsin, a strong economy, and excellent schools!
Moving to Atlanta, Georgia
Major companies like Coca-Cola, CNN, Delta, and the Home Depot have locations in Georgia, which provides employment opportunities for all types of industries! The city combines the buzz of a large city, and the charm and hospitality that is characteristic of the south. In addition to the excellent job opportunities, Atlanta is home to hundreds of restaurants with an enormous variety of delicious food!
If any of these cities don't suit your fancy, there are still thousands of viable options. Isolate the factors that are most important to you, and search for cities that are well-known for these factors. Some examples include public schools, food, work opportunities, healthcare, etc. No matter where you choose to move, Global Van Lines has the expertise, manpower, and resource available to make your move as easy and stress-free as possible. Contact us for more information today!
Similar Posts
Over 74 million baby boomers are between the ages of 53 and 71, and relocating to a retirement-friendly state has become a priority. No surprise then that the t...