Picture this: It's early in the holiday season. You have a cup of steaming hot cocoa or perhaps a bit of sherry. You have the holiday music playing on the radio. You open your boxes of ornaments, and instead of organized, neatly packed treasures, you have before you a mess. Broken ornaments, chipped ceramics, tangled strings of lights, and more confront you.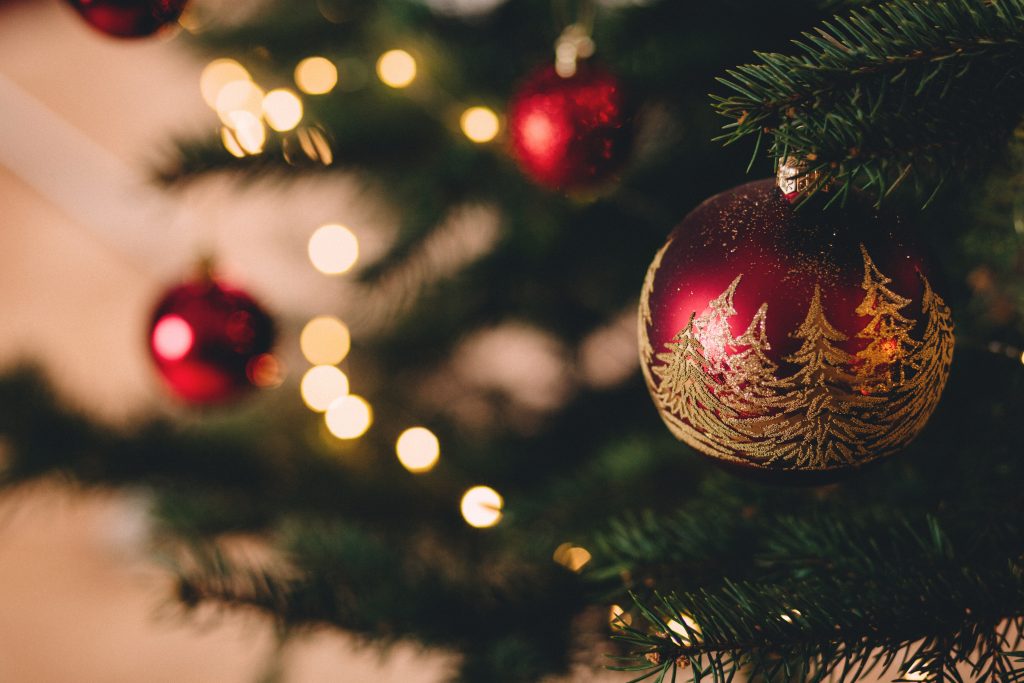 Perhaps this hasn't happened to you, but almost everyone has had some sort of experience like this. Holiday decorations are delicate and difficult to pack correctly. You use them only once a year, so it is tempting to rush the storage process at the end of the season.
Protecting Your Holiday Decorations
If you rush through the packing process, you may find problems next year when you get set to decorate. Many decorations are heirlooms and laden with precious memories. Taking a little extra time to pack them will save you the heartache of having to toss out broken pieces.
What happens if you move during the year? You may be tempted to assume that your holiday decorations are properly packed to survive a move. This is rarely the case, and you could lose precious ornaments if you simply throw the boxes onto the moving truck without double checking what's inside.
What should you do? Have a plan in place early in the season and gather the supplies you will need in advance. Create a strategy so you know exactly how you will pack and store your treasures for safe keeping. It takes only a little extra effort, but that effort pays off by saving you time and money when you go to decorate next year.
How to Pack Your Holiday Decorations
Let's take a look at some of the most common decorations and how to store them.
Artificial Christmas trees. The best way to store your artificial tree is in its original box. You will need to back the tree into the box trunk first and carefully bundling the branches as you slide it in.
Ornaments. These are the most difficult to tackle due to the wide variety of shapes, sizes, and materials. This is where a little extra time pays off. Wrap each one individually with a plan to pack them in reverse order of how you want to unpack them next year.
Outdoor porch and yard decorations. Your inflatables are fun to display on the lawn, but they could develop rips if packed carelessly. Take a careful look at your outdoor decorations and box up anything that seems fragile.
Indoor and outdoor string lights. Ugh! Nothing deflates the holiday spirit like a tangled, knotted string of lights. Keep them separate from one another. Use cardboard to wrap each string around and use rubber bands to secure them. You can add extra protection by putting each set into its own plastic bag.
Wreaths. Wreaths present unique challenges. Frequently, they don't come in boxes for repacking, so you will need to seek one out or purchase a plastic wreath storage box. It may be a little extra money, but your wreaths will stay intact.
Artificial garland. Just like artificial Christmas trees, artificial garland needs extra care to ensure the needles remain undamaged. Remove any lights and decorations prior to storing and fold the garland carefully. Use rubber bands to secure.
Glass and ceramic figures. All ceramic, glass, and other breakable figurines should be wrapped individually and stored as a fragile item.
Before you begin packing up your holiday decorations, gather the packing materials such as tissue paper, boxes, rubber bands, string, and tape. Have another mug of cocoa, turn on the music, and make it a party in preparation for more holiday cheer next year.
Similar Posts
Making a move to a new home represents a huge transition in life. You hope that moving day is the end of that major transition; however, it can mark the beginni...
Moving is always a challenge. Still, trying to be conscientious about reducing waste and decreasing your carbon footprint is possible. We have compiled six tips...