If you are relocating and using professional movers, you have some understanding of the documents the moving company will have and what each document addresses. If you're not an attorney, contracts can be intimidating.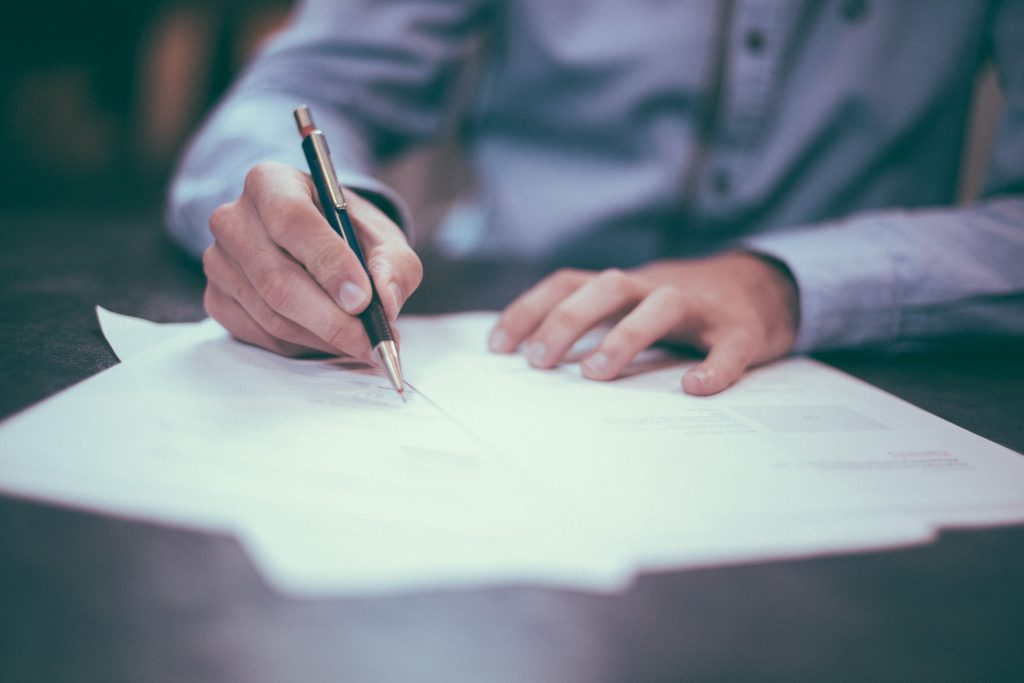 Knowing what the terminology means and understanding the documents is crucial to a smooth and successful move. We have put together this four part series to help you be prepared to deal well with moving contracts.
Key Elements of a Moving Contract: The Mover Estimate
When the professional movers arrive to assess your household possessions to move, you will receive a copy of the moving estimate. This important document will give you an outline of the estimate. It will state whether it is binding or non-binding, and how the final estimate was calculated. This is a great time to ask questions, especially if you have special items that will require different handling.
Order for Service
After the initial estimate, and after you have agreed to the estimate, you will receive an order for service. This is the contract between the moving company and you. The order of service should include every detail such as date of pick up, estimated amount, estimated date of delivery, terms of the contract, and insurance coverage. Other terms may be the type of truck to be used, the cancellation policy, and household goods the mover will not handle. Check for any listing of additional fees that may apply to your specific move.
The order for service is also the agreement that the mover may move your personal items. Read this document carefully. If you have questions or disagree with any notation, speak to the manager in charge immediately. This is the time to negotiate and ensure you get the service you want.
Specific Moving Contract Terminology
Once you have the moving contract in front of you, how do you understand all the lingo that is specific to the moving industry? Contracts are beneficial to both parties, and when both sides understand what the contract spells out, a successful move is much more assured.
Many people have difficulty with the terminology of the contract, which contains common moving terms. Your professional moving company looks at contracts every day, but you may have no understanding of the difference between full-value and released-value replacement or the varying categories of moving estimates.
In our next post on moving contracts, we will delve into defining specific terms used frequently in moving contracts. In the meantime, if you have any questions, simply contact your personal Global Van Lines Moving Concierge, who is available to assist you free of charge.
Similar Posts
Since your home is climate controlled, you may not think to consider a climate controlled storage unit when you move. You may not stop to think that your valuab...
Are you moving items that have considerable value or may be easily damaged and difficult to replace? You may want to protect those items with additional insuran...