Moving to the other side of the world is quite a step. You may be moving for a job, retirement, or other considerations. In every circumstance, you will want to conduct due diligence prior to the moving day. Your personal Global Van Lines Moving Concierge has a vast network of professional service and information providers to assist you planning a move to Asia. In addition, we offer you some tips to consider when relocating overseas.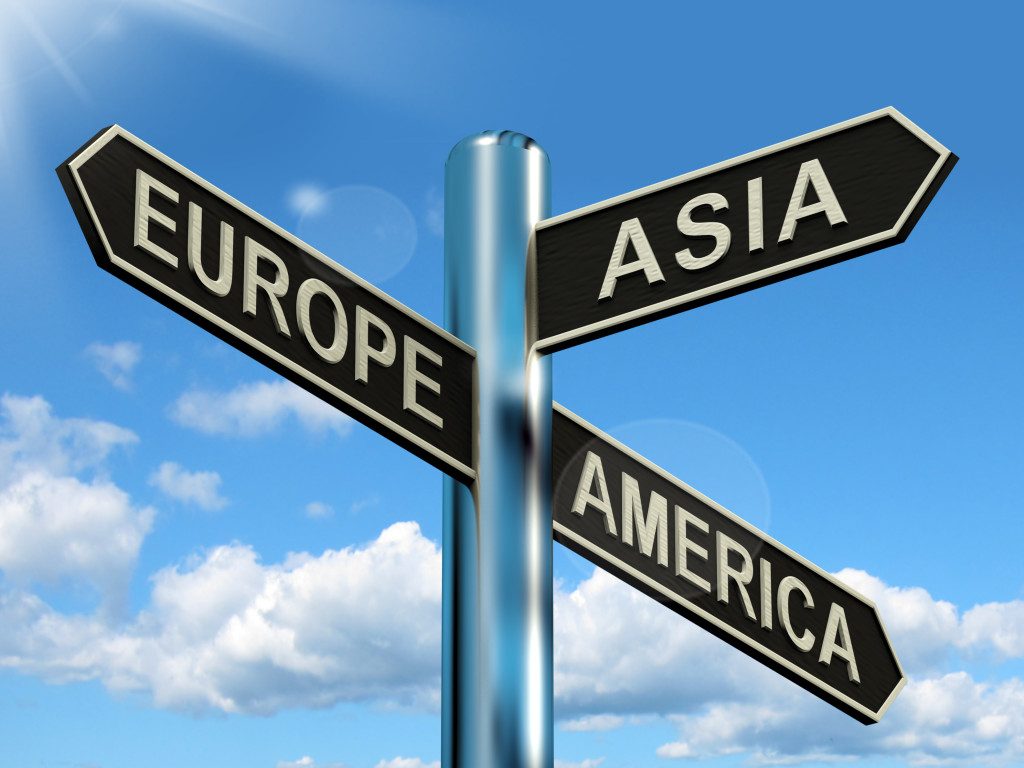 Paperwork for Moving to Asia
The immigration laws vary considerably between the Asian countries. Japan may require you to have an advanced degree whereas the Philippines may require you to be over 35 and keep a fixed amount of U.S dollars in a Filipino bank
It is critical to submit the visa application in advance and keep track of the stipulations attached to your visa. Some countries may be flexible, others may have specific categories of visas. If you change employers while living overseas, you may need a new visa or face penalties. Double check all of this prior to relocating.
Employment in Asia
Countries with developed economies such as South Korea and Japan will have compensation structures comparable to the U.S. Less-developed economies may have much lower salaries. One crucial issue will be the language barrier. If you speak only English, you can get along fairly well in Thailand, but not in Japan. Take some time to research the subtle social cues of your new culture prior to moving there. This will help you avoid awkward employment situations caused by an apparent insensitivity to social mores.
Housing in Asia
You will find staggering differences in various regions across Asia. Tokyo, Hong Kong, Shanghai, and Singapore will be on par with San Francisco or London in terms of cost of living. Other regions will have small towns with decent housing for a fraction of the cost of a major metropolitan area. Housing standards will vary significantly as well.
In addition, prior to purchasing a home in an Asian country, carefully research any restrictions or laws pertaining to a foreigner buying real property. Some countries may prohibit you taking full ownership, and some do not recognize private property rights at all, while others may allow foreigners to lease land. These crucial differences can make you vulnerable to scam artists who target Westerners who are unfamiliar with local real estate laws. Consulting with a real estate attorney is highly recommended prior to signing any contract.
Finances While Living in Asia
Always check with a professional tax attorney or CPA, but in general Americans must still file federal tax returns. You may be able to deduct local taxes paid; however, if you maintain any connections to your home U.S. state, such as a bank account or renting out your home, you may be required to file state taxes. In addition, if you maintain over $10,000 in a foreign bank account, you will need to report that as well. As always, take this tips as suggestions and follow the advice of an attorney or CPA.
Similar Posts
Are you thinking about moving overseas? Moving always involves planning and organization, but moving to another country adds a different dimension.
Relocating to another country is exciting, but the process can be a little intimidating to some people. Not only must you deal with the logistics of moving, but...