You are in the midst of relocating to a new state or across the country. You may even be moving overseas. If you have more than one car or are taking your car abroad, you might need the services of a vehicle shipping company. Transporting an automobile or truck can seem daunting, and it does cost some money. However, the most frustrating aspect can be understanding how shipping rates are calculated.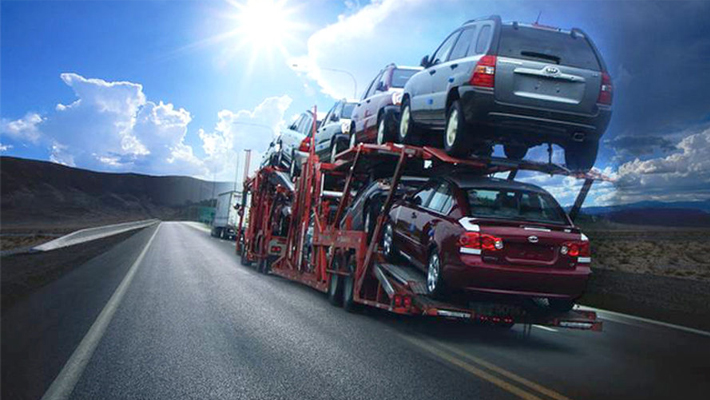 Our auto shipping partners at Montway Auto Transport give us a brief breakdown of the most common factors used to determine the price of shipping a vehicle.
The Type and Size of the Vehicle to Ship
Of course, the size of the car will impact the price to ship it. Many vehicle shipping companies take weight into account, so smaller cars are generally less expensive to ship than a large pickup truck or SUV.
Typically, shipping companies will require that customers remove all personal belongings from the car. You may also be asked to remove things from the exterior, such as hood ornaments or spoilers that can easily be damaged. In rare instances, vehicle shipping companies may allow a small amount of additional cargo in their car-usually 50 to 100 lbs.-during shipping.
If you choose this option, you will have to pay for the extra weight of the cargo. 50 lbs. seems pretty light, but not really. If you want to put something extra in the car and you can't lift it, it most likely is not within the weight limit.
How Far Will You Ship Your Motor Vehicle?
Distance is a main factor in determining the price to ship your car. How many miles are between origin and destination? Can the carrier drive it across land, or will it need to be on a ship to an overseas delivery point?
Distance is also a main reason many people ship their cars. Luxury, antique or new cars will lose value as more miles are put on the vehicle, but if you ship the car, you won't have to worry about depreciation.
The Vehicle Shipping Company
The Federal Motor Carrier Safety Administration (FMCSA) regulates the auto transport industry, and both auto transport carriers and auto transport brokers-companies that arrange for the transport-must be registered with the FMCSA if they operate interstate. Transporters and brokers will receive a six digit "MC Docket" number, and transporters will be issued a seven digit "USDOT" number. You can verify the registration of any transporter or broker by doing a "carrier search" using their MC Docket number on the FMCSA website.
It's unfortunate, but the vehicle transport industry does experience some fraud and deceptive business practices. To avoid being a victim, the best defense is to be well-informed. Utilizing the cheapest vehicle transport service may not be the best idea, and it may lead to many headaches that cost more than the money you saved. Shop around, double check FMCSA registration, and consider Better Business Bureau ratings to find the best overall deal.
Transporting your vehicle is a significant decision, and reliable companies will provide you with accurate quotes rather than try to minimize the expense and then tack on extra charges at the destination. Instead, a trustworthy vehicle shipping company will ensure that you understand issues such how the price is determined, a shipping insurance and the types of damages it will cover, and other issues before you make a decision.
Similar Posts
If you are moving cross country or another long-distance, you will need to move your car with you. You want to ensure that your car makes the trip safely. Wheth...
This is our final post in a four part series on shipping your vehicle overseas. Whether you have been relocated for a new job, you want to enjoy retirement in a...