Winter driving is a major cause of vehicle accidents in the United States. Chilly weather conditions, snowy roads, ice, black ice, and other weather hazards result in higher risks of a major car accident during winter.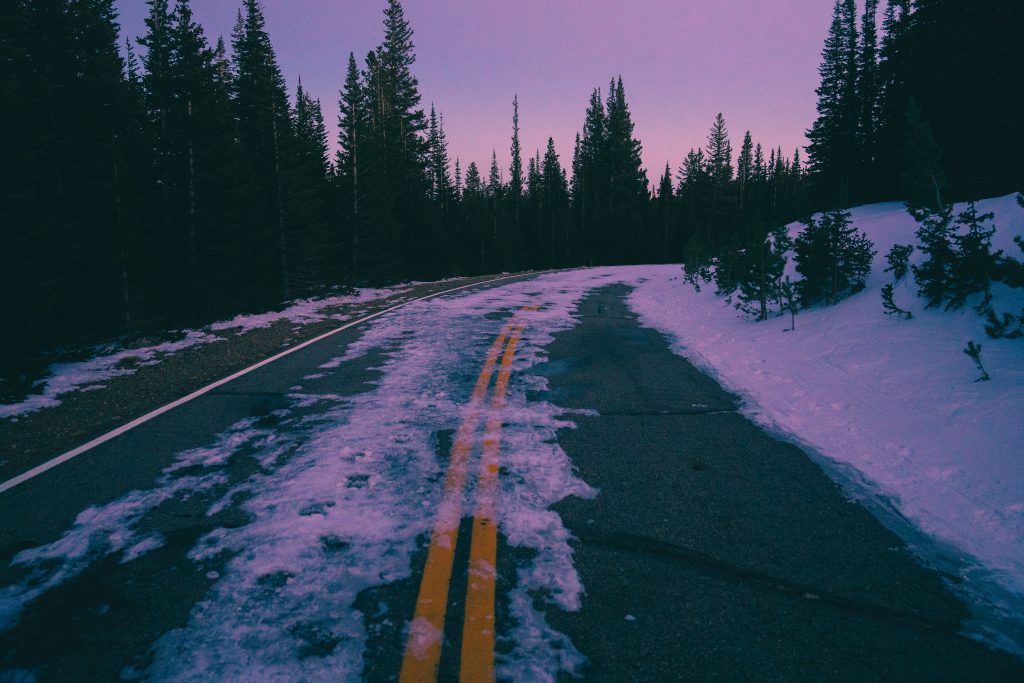 Driving on Ice During a Move
Practicing defensive driving and educating yourself on winter driving techniques is a good way to prevent accidents and avoid winter driving hazards. We have gathered together some winter driving safety tips to help you out. Of course, if you are moving during the winter, the safest bet is to hire professional movers who have been trained on handling their trucks during inclement weather.
Don't try it. If you are uncomfortable with the potential of driving on icy roads, then simply don't take the chance. Call a cab or use a ride-sharing service. If you need groceries, think grocery delivery. Most stores have it for a nominal fee.
Take a different route. An extra mile or two is a small inconvenience if it means that you can avoid hills, winding roads, and narrow roads. You may want to avoid areas where you are unsure if the snow plows have been through.
Slow down. A general rule of thumb for winter driving is to double the time it normally takes you to travel that distance or route. Don't overestimate your driving abilities on icy roads. Even experienced drivers can have accidents from driving too fast in bad weather. It's better to arrive intact and late than not at all.
Stay a good distance from other drivers. In icy conditions, a simple fender bender can quickly turn into a 20 car pileup. Keep a safe distance from other cars and stay vigilant about slowing ahead. Avoid any risky passing maneuvers.
Change speeds slowly. Many accidents are caused by accelerating and decelerating too quickly. Don't slam on the gas or the brakes. Always be prepared for some slipping that may occur.
Don't overuse your brakes. Slow down slowly. Rather than using brakes, ease up on the gas and let the car slow down well in advance of the stop. If you drive a manual, downshift using the stick shift. If you do need to come to a sudden stop, pump your brakes. If your car doesn't already have anti-lock brakes, you may want to check into installing them.
Avoid stopping on hills. If you are going uphill, keep moving even slowly. If you come to a full stop, it will be difficult to start uphill without slipping back.
Turn into a slide. It seems so counterintuitive, but you should turn the wheels into a skid or slide, not away from it. Do this with small, even turns with the wheel rather than abruptly yanking the wheel.
Lastly, make sure your car is equipped with a winter safety kit and that you have a phone handy in case you need to call for help.
Similar Posts
We are in this together. The novel coronavirus (COVID-19) has halted life for many parts of the world. Many in the U.S. have been told to stay home. Social dist...
Packing your household items for a safe move is a first step towards an incident-free relocation. Your fragile items are carefully padded, boxes filled and tape...