Household Moving – Moving Equipment
In addition to full-service moving, Global Van Lines offers you a wide selection of moving equipment to assist with your move if you prefer to do some or all of it yourself. Our rental equipment is particularly useful for heavy items such as large furniture, and it helps minimize the risk of damaging your personal belongings.
Rental Moving Equipment
A Global Van Lines Moving Concierge can help you with reserving a variety of rental moving equipment. In fact, a Global Van Lines Moving Concierge is an excellent reason to use our services. Your personal Moving Concierge is dedicated to helping you find the right services within whatever budget you may have. These are industry specialists who have the knowledge to help you select the right equipment and design the best relocation experience for you.
Rental Moving Equipment includes: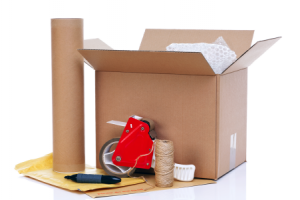 Padded blankets
Boxes
Dollies and hand trucks
Packing materials
Tie downs
Lift gates
Appliance dollies
Moving Supplies
Padded Blankets: using padded blankets is a must to protect valuables and furniture from scratching, chipping or denting. These are very cost-effective options for big items such as musical equipment, furniture or television sets.
Dollies: Moving dollies can help you transport difficult, heavy items quickly and easily while minimizing the risk of damage to your belongings or injuries to yourself.
Ties and Cords: Once your personal belongings are on the moving truck, they should be secured with ties. Global Van Lines will help you arrange for these efficient items at very affordable prices, so don't hesitate to add a few yards of cordage to your list.
Relocating your home can be challenging, especially if you choose to save some money by doing it yourself. Beyond the prep work, having the right equipment will ensure your move goes as smoothly as possible. Your Global Van Lines Moving Concierge is here to help you choose from the wide array of options, including trailers, trucks, and other equipment.
Renting moving equipment is quick and easy with Global Van Lines. Contact us today for details at 1-800-823-0395.